Cork to Paris
Air France NOw offerS a new daily service from Cork to Paris Charles De Gaulle.
This service will operate year- round
12kg hand luggage allowance
Complimentary inflight service
Passengers will be able to check in online from 30 hours before their departure
Flights will be operated by Air France Hop! using Embraer 170 aircraft, carrying up to 76 passengers
Cork (ORK) to Paris (CDG) will operate daily at 16:30
Paris (CDG) to Cork (ORK) will operate daily at 14:55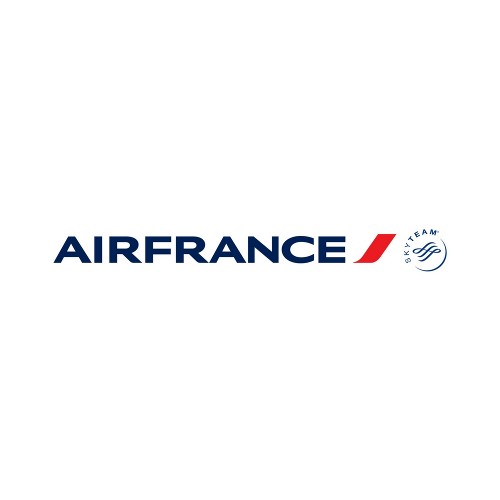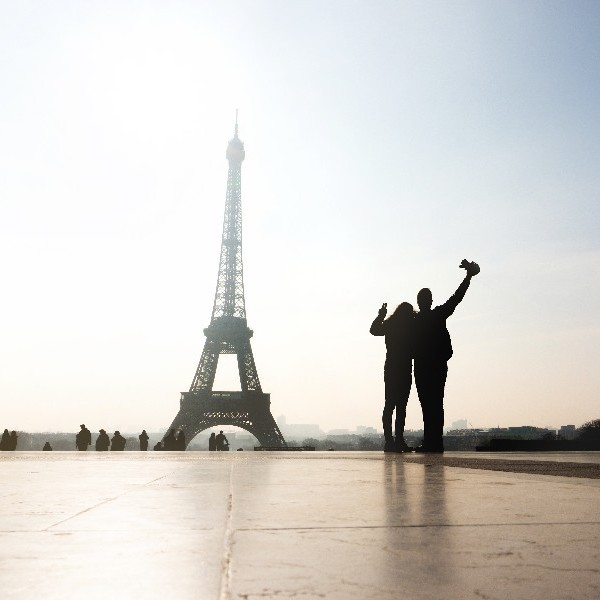 Susan, Lorraine and Lisa recently flew direct from Cork to Paris and spent three days exploring the French capital. Click the link to read Susan's blog about their fabulous break in the City Of Lights.
Read Blog
Air France Worldwide Connections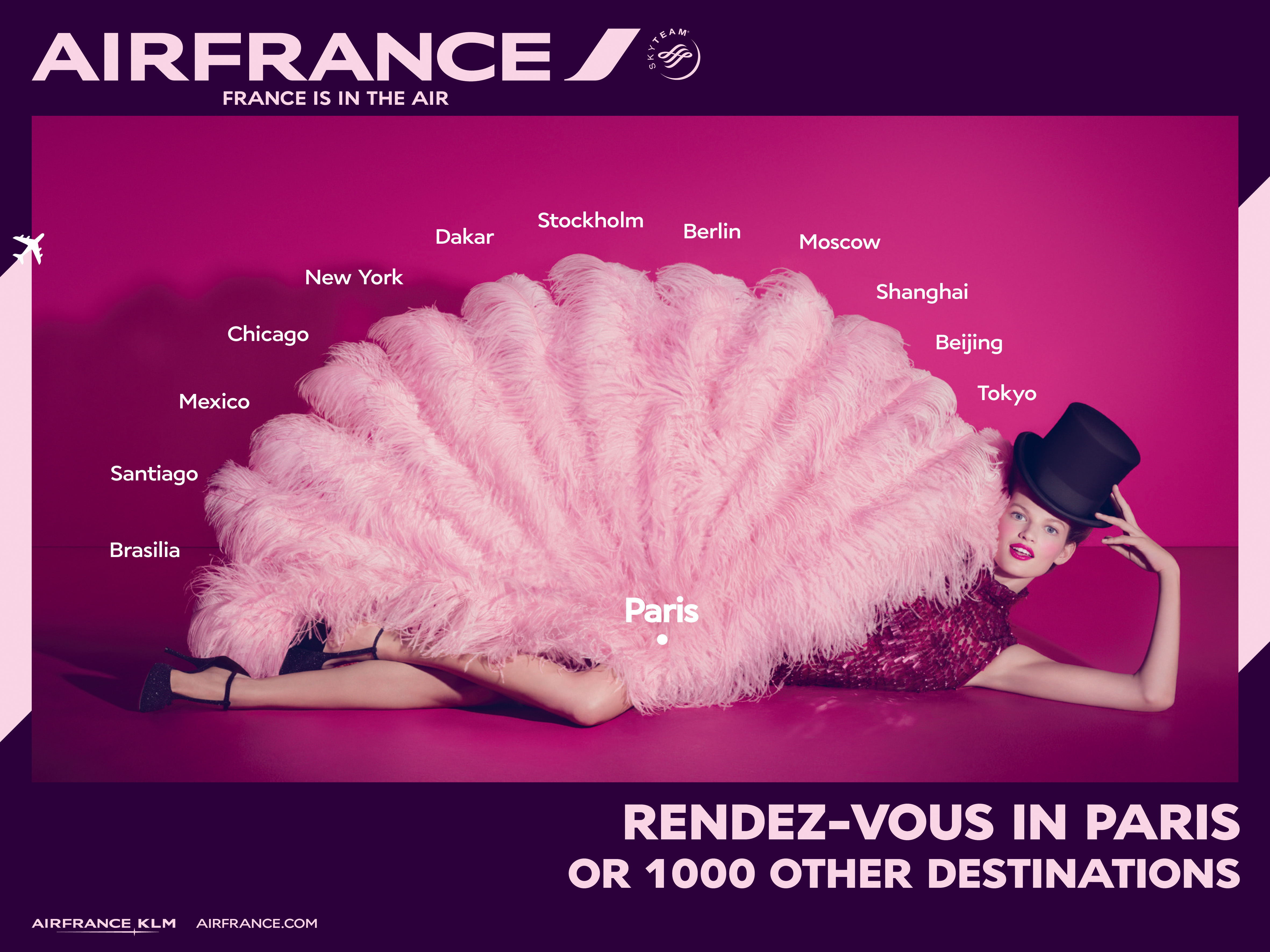 AIR FRANCE ONWARD CONNECTIONS VIA PARIS WINTER 2018/ 2019
DOMESTIC
BES : Brest, FR
CFE : Clermont-Ferrand, FR
LYS : Lyon, FR
MPL : Montpellier, FR
MRS : Marseille, FR
NCE : Nice, FR
NTE : Nantes, FR
RNS : Rennes, FR
TLS : Toulouse, FR
LONG HAUL
EZE : Buenos Aires, BA, AR
GIG : Rio De Janeiro, RJ, BR
GRU : Sao Paulo-Guarulhos, SP, BR
HKG : Hong Kong, HK
HND : Tokyo-Haneda, JP
JNB : Johannesburg, ZA
MRU : Mauritius, MU
PEK : Beijing, CN
PVG : Shanghai, CN
SCL : Santiago, CL
SIN : Singapore, SG
SHORT HAUL
ARN : Stockholm-Arlanda, SE
ATH : Athens, GR
BCN : Barcelona, ES
BIO : Bilbao, ES
BLL : Billund, DK
BLQ : Bologna, IT
BUD : Budapest, HU
CPH : Copenhagen, DK
FCO : Rome-Da Vinci, IT
FRA : Frankfurt, DE
GOA : Genoa, IT
GOT : Gotenborg, SE
GVA : Geneva, CH
HAJ : Hannover, DE
IST : Istanbul, TR
LIS : Lisbon, PT
MAD : Madrid, ES
MXP : Milan-Malpensa, IT
OSL : Oslo, NO
SVO : Moscow-Sheremetyevo, CF, RU
TLV : Tel Aviv-Yafo, IL
TXL : Berlin-Tegel, DE
VCE: Venice, IT
ZRH: Zurich ,CH
Make the most of your Paris city break
Choose from one of our great city tours or excursions. Buy before you fly to save time and money.
ENJOY a paris tour
Guided Tour to Mont Saint Michel from Paris From €159
Guided tour of Mont Saint-Michel and its Abbey with our guide. Saunter through the streets and admire the breathtaking view of the bay between Brittany and Normandy.
Paris Sightseeing Cruise From €12
This fun and relaxing cruise on the historic River Seine affords wonderful views of Paris's magnificent skyline and world-famous landmarks including the Eiffel Tower, Notre Dame Cathedral and the Louvre.
Classic Paris Walking Tour From €25
Discover all the world-famous Paris sites by foot and enjoy an up-close and personal tour experience that is simply not possible from the seat of a bus.
Paris Seinorama- Skip the Line Eiffel Tower Visit, Paris City Tour and Seine Cruise From €81
The perfect introduction to Paris, discover all her famous landmarks and enjoy a fun, relaxing sightseeing cruise on the historic River Seine, before taking the elevator to the second floor of the Eiffel Tower for glorious views over the city.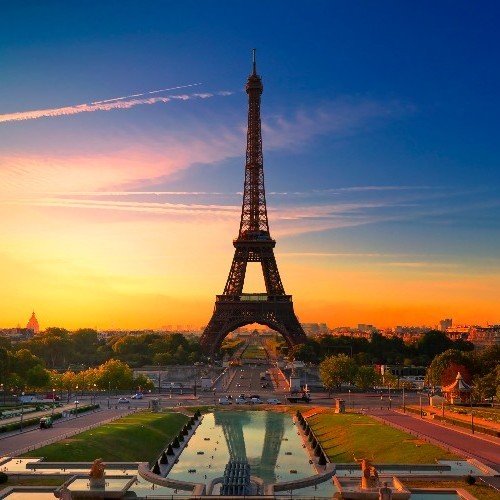 Monet's Garden Tour from €99
This charming tour takes in Monet's unique house, the picturesque villages of Vernon and Giverny as well as the world-famous gardens.
Tour Highlights:
Monet's Gardens: Imagine stepping into the canvas of your favorite Monet painting. Beautiful flowers, the Japanese Bridge and the famous water lilies await you.
Monet's House: Monet and his family moved here in May 1883 and he lived here until his death in 1926. Visitors may explore the interior of his house and also see his collection of Japanese art.
Monet's Gravesite: Monet died on December 5th, 1926 at the age of 86 and is buried along with his family at the small Giverny church. Monet desired a simple burial and roughly only 50 people attended his service.
Picnic along the Seine: A beautiful park along the Seine with the vieux moulin just off the bank. Relax in the grass or take a seat at a picnic table while you enjoy your meal (own expense).
Bike Ride: A leisurely 5km bike path is nestled between the bluffs and the Seine River. We ride from Vernon to Giverny on this path.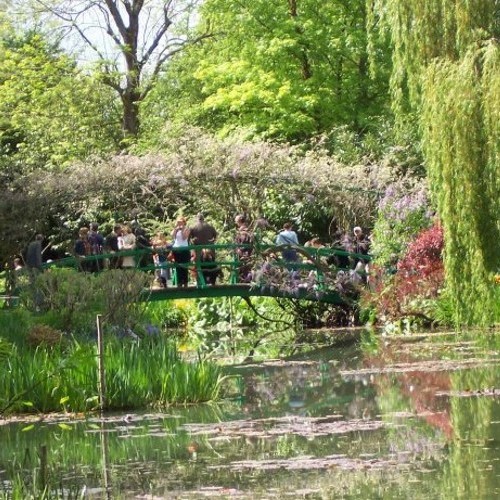 Bateaux Parisiens Dinner Cruise from €99
Experience stunning night-time views of central Paris through the glass top of your boat as you enjoy a relaxing cruise along the Seine and a superb 4-course gourmet dinner aboard a vessel from renowned Bateaux Parisiens.
Embark close to the magnificent Eiffel Tower and sail down the River Seine enjoying views of the wonderful landmarks including Les Invalides, the Musee D'Orsay and the imposing Notre Dame Cathedral.
The boat travels as far as the Bibliotheque Nationale De France before returning back to the Eiffel Tower past the Hotel De Ville, The Louvre and the Grand Palais. The boats are entirely glassed over ensuring an unobstructed view of Paris in all its evening glory.
All meals are prepared freshly aboard the boat with attention devoted to quality and presentation and each service option includes a quarter of a bottle of wine and mineral water to accompany your dinner.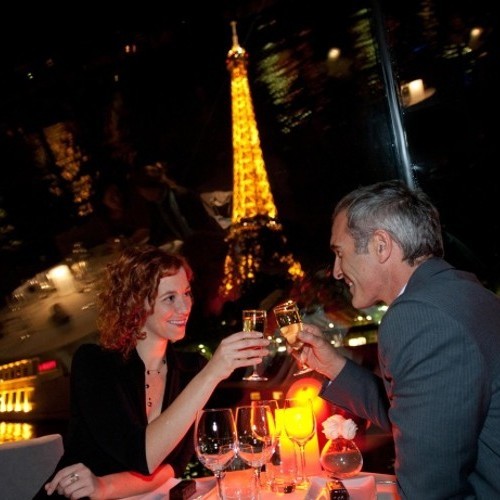 Guided Tour of the Palace of Versailles from €85
Versailles is a striking example of the grandeur of classical French architecture. The extravagant French decoration reflects the personality and wealth of King Louis IV and the Royal Apartments are littered with priceless paintings and furniture.
Your guided tour will take you through the Great Royal Apartments, the Queen's Apartments and the stunning Hall of Mirrors.
Throughout the tour your guide will bring the palace's history to life with their enthusiasm and knowledge and at the end of your guided tour, take advantage of your free time to explore the beautiful French gardens – which are worth a visit to Versailles just on their own.
The Palace of Versailles has more than 700 rooms and stretches for over 721,000 square feet. Follow your guide straight to the front of the line to visit the palace's most beautiful rooms. Admire the grandeur of the Versailles Hall of Mirrors, lit by 17 windows and some 350 mirrors, overlooking the palace's breath-taking gardens.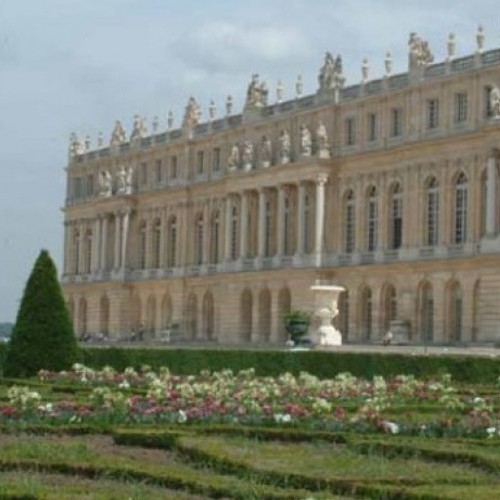 Historic Paris and Notre Dame Tour From €66
Enjoy the oldest part of France's capital city.
During this city tour, the experienced guide will give you all the interesting facts about Paris' monuments. The Notre Dame de Paris tour is a great opportunity to learn about all the history, architecture and art of the Cathedral.
See Vendome Square and the Old Opera House, Le Louvre, Hôtel de Ville de Paris (City Hall), Bastille Square, Rue Saint-Antoine, Marais District, Latin Quarter, Sorbonne, Collège de France, Panthéon, Luxemburg Gardens (Senate) and Saint-Germain des Prés.
Next, take a short transfer on the Seine River to reach the Cité Island. The guided visit will give you a good level of understanding about the importance of the Cathedral in Parisians' life.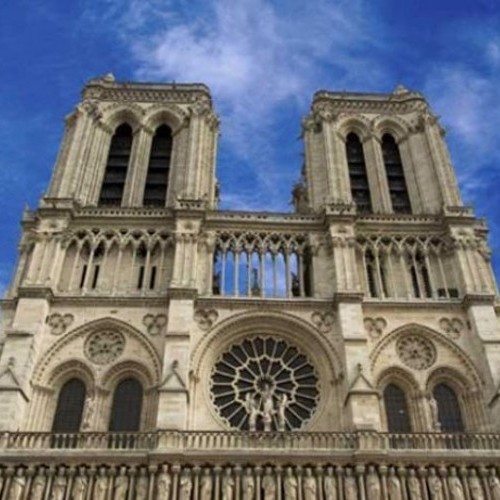 EUROPE by traiN
Shandon Travel are your European Rail Experts
Fly Cork- Paris and explore the continent by high speed train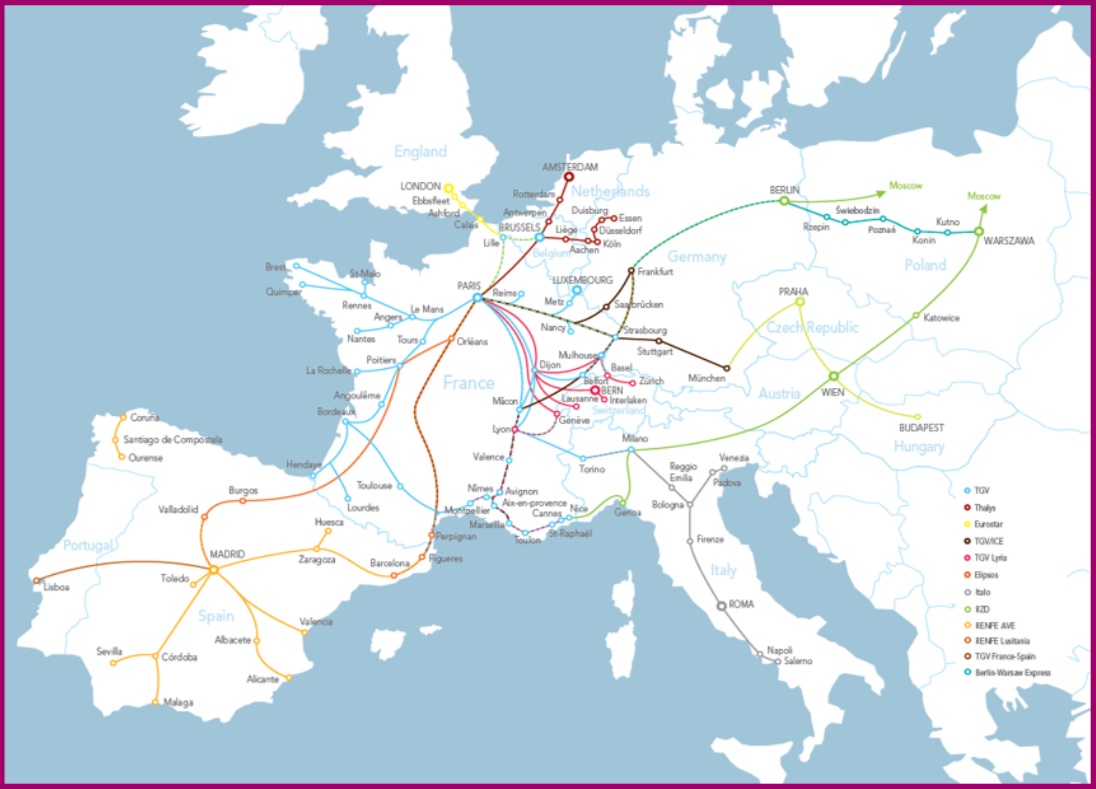 Paris Nord- connecting trains to the North of France
Paris Gare de Lyon-connecting trains to the South of France as well as services to Switzerland, Spain & Italy
Paris Austerlitz- connecting services to the South East of France
Paris Montparnasse- connecting services to the West of France
Paris St Lazare- connecting services to the North of France
Paris Bercy- AutoTrain services to the south of France.
Paris Est- connecting services to the East of France, Germany and Luxembourg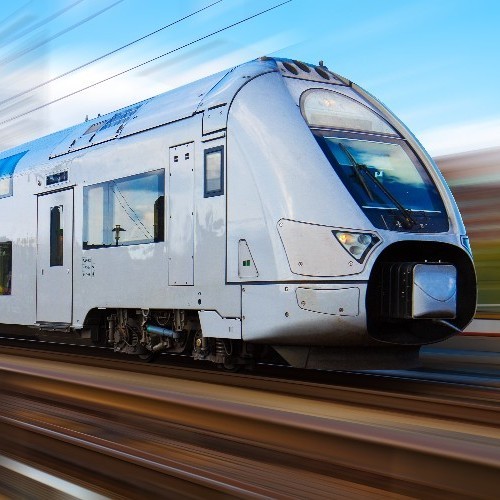 Call our travel hotline for expert advice or to book your trip.
Contact Info