Family Camping Packages
Have you heard about our family camping division, Vacansoleil?
We've got over 500 campsites right across Europe. Enjoy a beachfront campsite in Spain, go glamping in Croatia, stay lakeside in Italy or splash out at a waterpark in France...there are so many types of camping holidays to choose from!
Why choose a camping holiday?
✓ Take advantage of the outdoors & get out in the fresh air
✓ Choose your perfect accommodation- mobile homes, luxury safari tents, pitches, and more
✓ Take the car, bring your bikes- you can even bring the dog to some campsites!
✓ Make your own itinerary, visit nearby cities and must-see sights
Click the link below to visit our Vacansoleil website and search over 500 campsites across Europe.
Browse now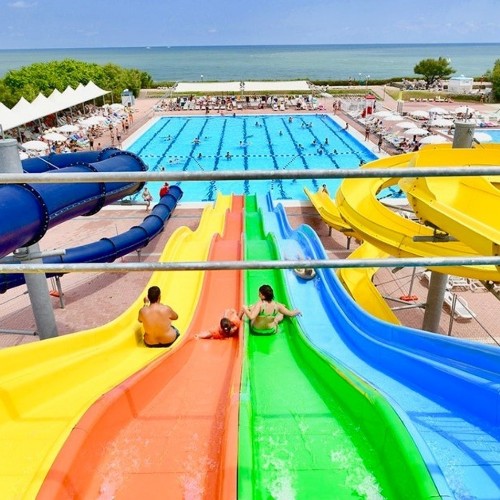 Take the family camping this summer
On this page you'll find a selection of family camping holidays we've packaged with flights from Ireland. We've got 500+ campsites across Europe... surrounded by awe-inspiring mountains, along sandy coastlines, nestled in lush forests and much more. If you don't see the destination or campsite you like, get in touch on 021 4272527 and we'll find one that's perfect for you.
"Had a lovely time at the site. The accommodation was brand new and the air conditioning unit was well placed in the living/kitchen area. The beach was a two minute walk away and beautiful. There were two big swimming pools with a toddler area in both with slides that were perfect for our four year old." -Rhiannon, stayed at Camping Ca' Savio
Call our family holiday centre hotline for expert advice or to book your holiday.
Contact Info