Volunteer
Give Back...
View our volunteering packages to Nepal, Sri Lanka, India, Vietnam and more. Travel and experience a new culture, all while making a difference in a local community or on an environmental project. Travel responsibly, have fun and make a difference.
Volunteer Packages
View our sample volunteer programmes. If you want to travel for shorter or longer durations, then let us know and we'll provide you with a plan for that. There are a range of options available, so if you don't see what you're looking for, just get in touch: info@shandontravel.ie
Volunteering is a beautiful way to travel with numerous benefits to both you and communities around the world. If you're looking to have fun, make a difference and do it safely then you can look forward to making a volunteering trip for the following reasons:
Experience the real culture of your destination- unmatchable by any other type of travel.
Make a difference to a community or environmental project.
Travel safely in a well-organised packaged programme
Pay fair prices for trips that offer a lot of great experiences.
Visit famous highlights and nature reserves or have soft adventures.
Be a proud, 21st-century global citizen, travelling responsibly.
Types of volunteering
There are many options for volunteering in countries across the world. Read on for an overview:
VOLUNTEER: TEACHING
Volunteers engaged in teaching activities make a direct and long term contribution to the development of students for building their confidence, academic performance and future prospects. You work mostly in pairs as teachers or teaching assistants for one or more of the following kind of activities based on the curriculum and academic plans for the educational facility or project:
Teaching English, Math, Computers / IT and creative subjects.
Music Lessons and practice.
Sports instructions and activities.
Helping with homework
Supporting teachers with lesson planning or preparations
Additional classes to students requiring individual attention
Development of teaching learning material for joyful learning and activity-based learning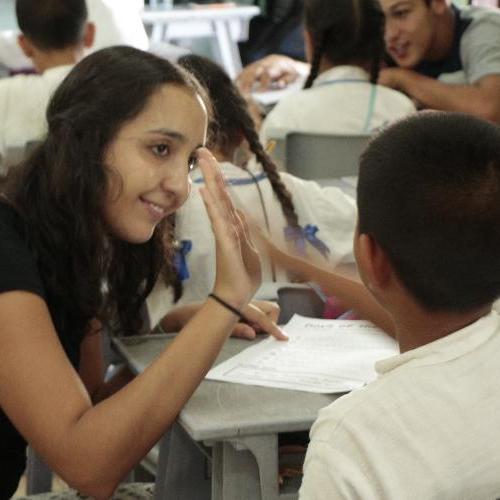 VOLUNTEER: SUPPORTING ORPHANED CHILDREN
Working at orphanages is a very rewarding and yet sometimes an emotional experience. While it is very satisfying to work with underprivileged children, it's when one meets them to realise that they don't have something very fundamental.
Volnteers can support these kids with the very best that one can give, so that they may be ready to face the challenges of life. This can be achieved through giving your time and help with several activities- one or more of which may be included in your day-to-day work at the orphanage:
Helping kids with their homework
Preparing food and feeding the kids
Organising sports, creative learning and other activities
Help orphanage workers organise their activities
While a one-sided view of western media has somewhat put a negative light on supporting orphanages, make no mistake that the work done by legitimate orphanages and volunteers helping them makes a world of difference in the lives of the kids who have very little to call their own.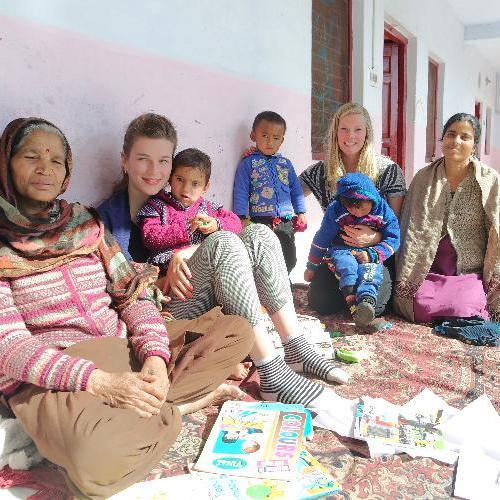 VOLUNTEER: CHILDCARE
Daily caring for and help with basic english skills of children from underprivileged communities is one of the most satisfying and accessible of volunteering activities. The overall purpose of these projects is to provide a higher standard of care to infants and children in different public and privately run facilities by providing hands-on support on a day to day basis.
Volunteering activities on these projects include one or more of activities similar to the following:
Preparing meals for and feeding children
Helping children with bathing, homework etc
Other activities as may be needed by the institution/ facility such as motor skills and preparation for early education, education on health, hygienic etc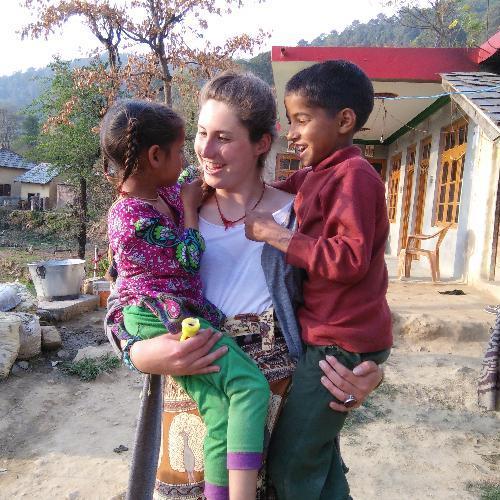 VOLUNTEER: EMPOWERING WOMEN
Women empower projects are engaged in a variety of ongoing and short term activities that help in building the confidence, self esteem, and abilities of women to lead a better life.
Activities by volunteers may be geared towards teenage girls or adult women and may include one or more of the following:
Basic education for English literacy
Income generation skills
Awareness towards personal health, hygiene, civil rights etc.
Practical skills such as riding bicycles
Confidence building activities such as taking short excursions, personal life story sharing etc.
In many countries, women are the marginalised section of society and these activities are geared towards more opportunities and better quality of life for them. This leads to not just the women being helped with living a better life but also building better future generations.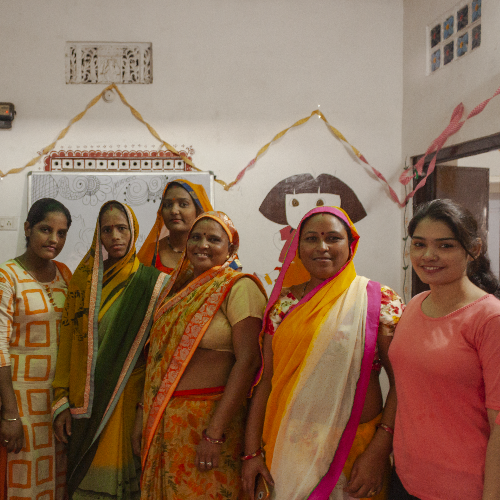 VOLUNTEER: HELP AND CARE FOR AGED PEOPLE
With societies becoming increasingly individualistic around the world, the elderly and the infirm are a vulnerable lot. Old age homes are providing care and shelter to those people of the lost generation whose families are either too poor to take care of them or too uncaring.
And while it may not seem as exciting or "cute" as volunteering with exotic animals or young children, there are plenty of stories, insights and valuable shared experiences to be created interacting with these wise persons from a foreign culture.
Assist the staff in daily activities at an old age home.
Help the old residents do their own activities.
Help the blind or disabled residents move about and get their meals.
Support with education on personal health and hygiene.
Support them clean and organise their personal spaces such as their room.
Feeding of those that are too weak.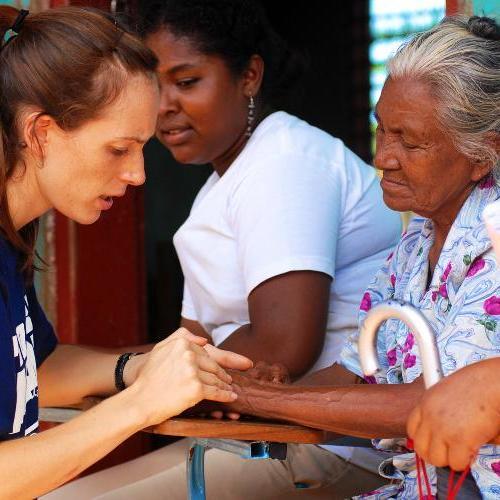 Volunteers must meet specific conditions, including:
Language Proficiency: Basic English
Open to male and female volunteers
Formal education or past experience related to the type of project: Not required.
A criminal background check is mandatory for volunteers to ensure well being of children, teenagers and women at the various projects
Conditions may vary by project, please get in touch for more information: info@shandontravel.ie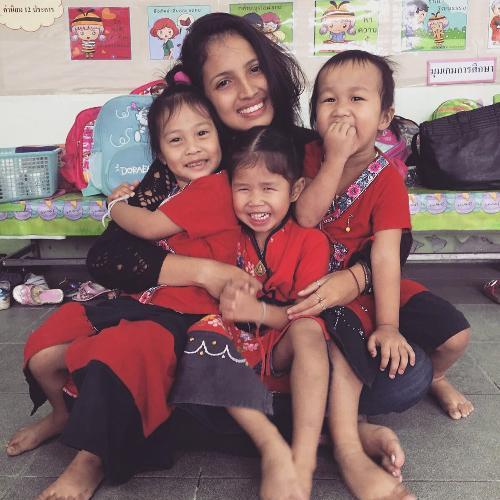 Aged 18-35? Call SAYIT Travel for expert advice on visas, student flights, working abroad, adventure tours or to book your next holiday.
Contact Info
0000
Questions? Live Chat
Join Our Mailing List
Dreaming of a holiday? Sign up to our mailing list to receive our weekly special offers

We are moving home after 20 years!
Yes, we are excited to let you know that Sayit Travel is being incorporated in to its parent company Shandon Travel. Nothing has changed! We're still your one stop shop for all your travel needs.