Camino
start your camino journey today!
Pilgrims from all over the world have walked the Camino de Santiago trails across Europe for centuries, making their way to Santiago de Compostela in Galicia, North-West of Spain.
Today, more than a pilgrimage, the Camino (Camino is Spanish for way or route) is an unforgettable experience and unique journey which can be walked or cycled.
The most popular routes are:
The English Camino, from Ferrol to Santiago de Compostela
The French Camino, from Sarria to Santiago de Compostela
The Finisterre Camino, from Santiago de Compostela to Muxia
The Portugese Coastal Camino, from Porto to Santiago de Compostela
Via Francigena or Camino From France, from Canterbury to Rome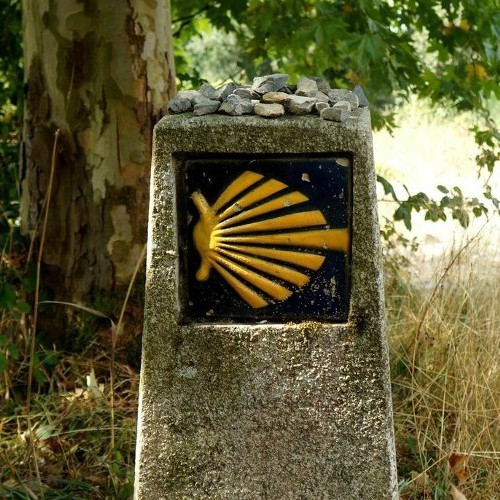 Top Camino Routes
We've got fantastic prices for all the most popular Camino routes. And if you're looking for something different? There are many other guided and self-guided Camino routes running all over Europe. For more information, contact our experts: 021 4277094 or info@shandontravel.ie
1. Choose The Right Route
There are many different Camino routes, covering varying distances, difficulty levels and regions of Western Europe. Take a look at the maps, talk to our travel agents and make your choice.
2. Bring The Right Gear
A good pair of hiking shoes are the most important piece of gear you'll bring with you. Make sure they're sturdy, comfortable and most importantly- break them in before you go.
3. Bring An Essential Supplies Kit
Make sure to pack sun cream, plasters, blister pads, a sun/ rain hat, medicines, cleansing wipes and a water bottle. It's important to stay hydrated as you walk the Camino. Refill your bottle at the abundant water fountains along the route marked "agua potable".
4. Find Your Own Pace
Don't worry about keeping up with others. Find your own pace, take in the scenery and enjoy the journey. If you're not a regular long distance walker, get some practice in before you go.
5. Get Into The Spirit
The nature of the Camino means you're going to meet many fellow pilgrims and locals during your journey. Greet people with 'Buen Camino!' and prepare to embrace the camaraderie.
6. Choose The Right Time To Travel
Remember that it can get quite hot during the summer months. If the weather is good, start early and get the bulk of your walking done before the hottest part of the day.
7. Don't Forget Your Pilgrim Passport
Remember to get your credencial stamped along the way. This proves you have made the journey and allows you to receive your Compostela pilgrim certificate on completion of at least 100 kilometres.
8. Enjoy The Local Food
Each Camino route region has its own delicacies and specialities. Enjoy delicious octopus, empanada and regional cheeses in Galicia and keep it festive with the sweet almond cake Tarta de Santiago in Compostela.
9. Pack Light
If you plan on carrying your backpack, make sure to bring the bare minimum. Your feet and back will thank you for it. If you' prefer not to carry it, our tours allow you the option of a luggage transfer service.
10. Enjoy Yourself!
Sure, you're going to feel tired and sore- but remember to take in the incredible scenery, talk to interesting people, taste delicious food and marvel at the ancient, UNESCO-listed architecture along the Camino. This is a holiday you won't soon forget.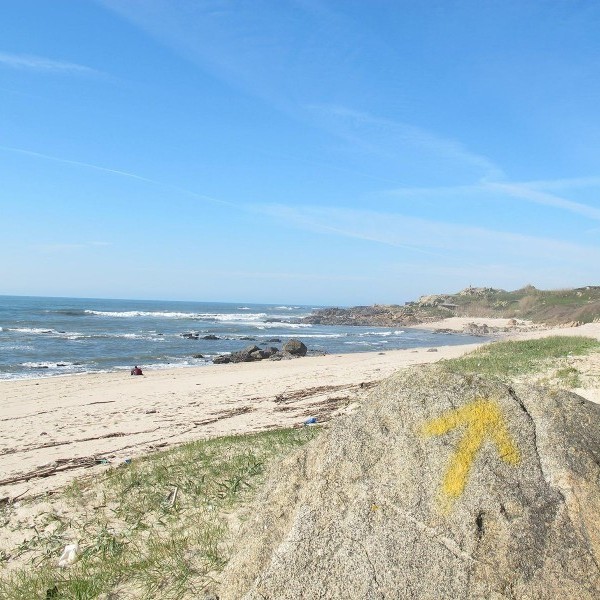 Planning on travelling the Camino? Click to read our blog about embarking on this unforgettable experience.
Click Here
Did you know you can cycle many of the Camino de Santiago ways? Experienced cyclists comfortable with bike maintenance can take a self-guided route. Less confident cyclists can join a group, complete with guide & support bus. Ask us for more details.
0000
Questions? Live Chat
Join Our Mailing List
Dreaming of a holiday? Sign up to our mailing list to receive our weekly special offers

We are moving home after 20 years!
Yes, we are excited to let you know that Sayit Travel is being incorporated in to its parent company Shandon Travel. Nothing has changed! We're still your one stop shop for all your travel needs.