Holidays To Portugal
Scroll down to browse holidays to Portugal
Don't see the destination or travel dates you want here? No problem! Get in touch for your custom quote: 021 4277094, info@shandontravel.ie or request a call-back using the red button.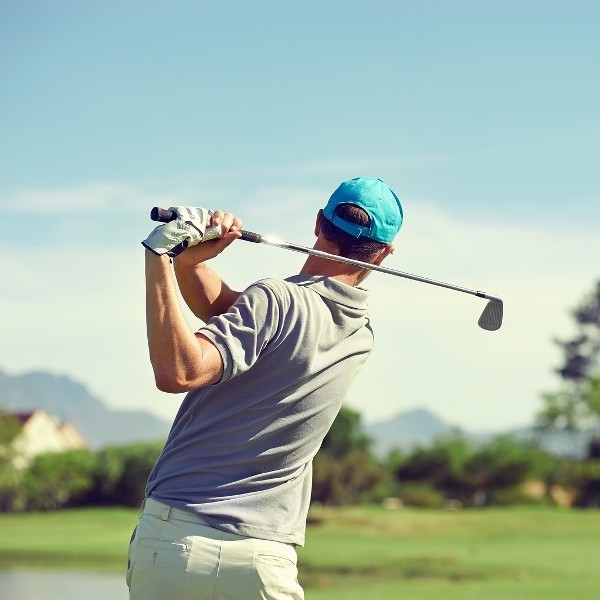 With some of Europe's best golf courses, Portugal is a great destination for golf lovers. The beaches & cultural sites mean there's lots to do off the course too! We organise trips for groups of any size. Click to read more about golf holidays with us.
Read more information
Portugal Health Passport
International visitors to Portugal can download the Portugal Health Passport, an unofficial pass that gives travellers access to a special offer from private healthcare providers in the country, if needed during your stay.
The Portugal Health Passport provides several healthcare services including urgent care, focused health check-ups, as well as Covid-19 tests, which may also be covered by your Health Insurance.
For more information please visit their website.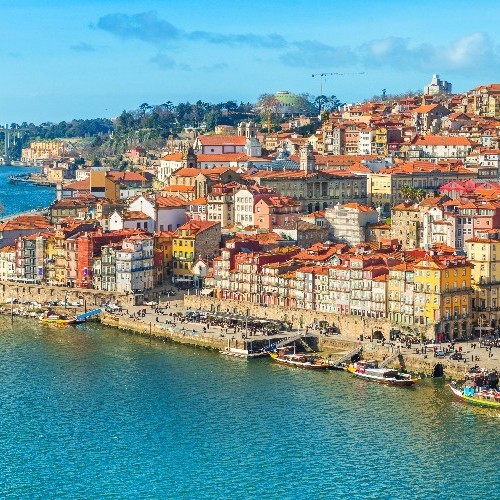 THINGS TO DO IN LISBON
São Jorge Castle
Perched on a hilltop, this eleventh-century Moorish castle features palace ruins and an archaeological museum
Lisbon Oceanarium
The largest indoor aquarium in Europe is home to sharks, penguins, octopuses, jellyfish, rays, seahorses and sunfish
Tram 28
Like San Francisco, the hilly city of Lisbon is known for its historic tram lines. Take the iconic Tram 28 up the cobbled, steep streets of the Alfama district
Praça do Comércio
This lovely public plaza is lined with shops and cafés, and features an impressive equestrian statue of King José I
Electricity Museum
Once a coal-burning power plant, this fascinating museum has several fascinating exhibis, including a fascinating Jacob's Ladder
Sintra
An hour outside Lisbon, this beautiful town is packed with historic monuments, ancient castles and extravagant palaces
Torre de Belém
This limestone tower was home to the first Indian rhinoceros to be brought to Europe since Roman times, in 1515
Bairro Alto
This district is Lisbon's top nightlife spot, filled with pastelaria bakeries, bohemian bars and great restaurants
Museu do Oriente
Set over seven floors, this museum charts Portugal's colonial history in the East with objects from China, Japan, Indonesia
Palace of Queluz
This beautiful eighteenth-century palace was once a royal summer retreat and now offers a beautiful museum and surrounding gardens- ideal for a leisurely stroll
Berardo Collection Museum
This gallery of contemporary and modern art is home to works by Delauney, de Kooning, Picasso, Mondrian, Lichtenstein, Lichenstein, Warhol, Dali and Man Ray
National Coach Museum
Housed in the 18th century Horse Riding Arena of the Belém Palace, this is home to an incredible collection of carriages from the 16th to 19th centuries
Bordallo Pinheiro Garden
Giant porcelain sculptures by 19th century artist Rafael Bordallo Pinheiro dot this garden, including cats, snakes, lizards, bees and mushrooms
Navy Museum
This maritime museum houses a collection of navigational instruments and maps, models of Portugese ships going back to the 15th century, royal barges and archaeological items
Santa Justa Lift
This beautiful fin-de-siècle engineering gem is an ideal way to get around in a city built on seven hills
Carmo Convent Ruins
The ruined arches of the Carmo Convent & Church stand today as a reminder of the devestating earthquake which shook the city in 1755
Caxias Beach
Whether experienced or beginner, surfers will love this sandy beach located at the point where the Tagus Estuary meets the Atlantic Ocean
Call our travel hotline for expert advice or to book your trip.
Contact Info