Disneyland Paris
We are delighted to be able to tell you that Disneyland Paris has re-opened its doors!
We promise you that the same enchanting Disney Sparkle is waiting for you to enjoy. And remember there's no magic without you.
In order to open, Disney have put in place enhanced health and safety measures for guests and cast members.
Physical distancing measures to protect the Magic
In line with guidance from French government and health authorities, physical distancing will be implemented throughout the resort in queues, ride vehicles, shops, hotels, restaurants and other facilities, and signage will be displayed as a reminder.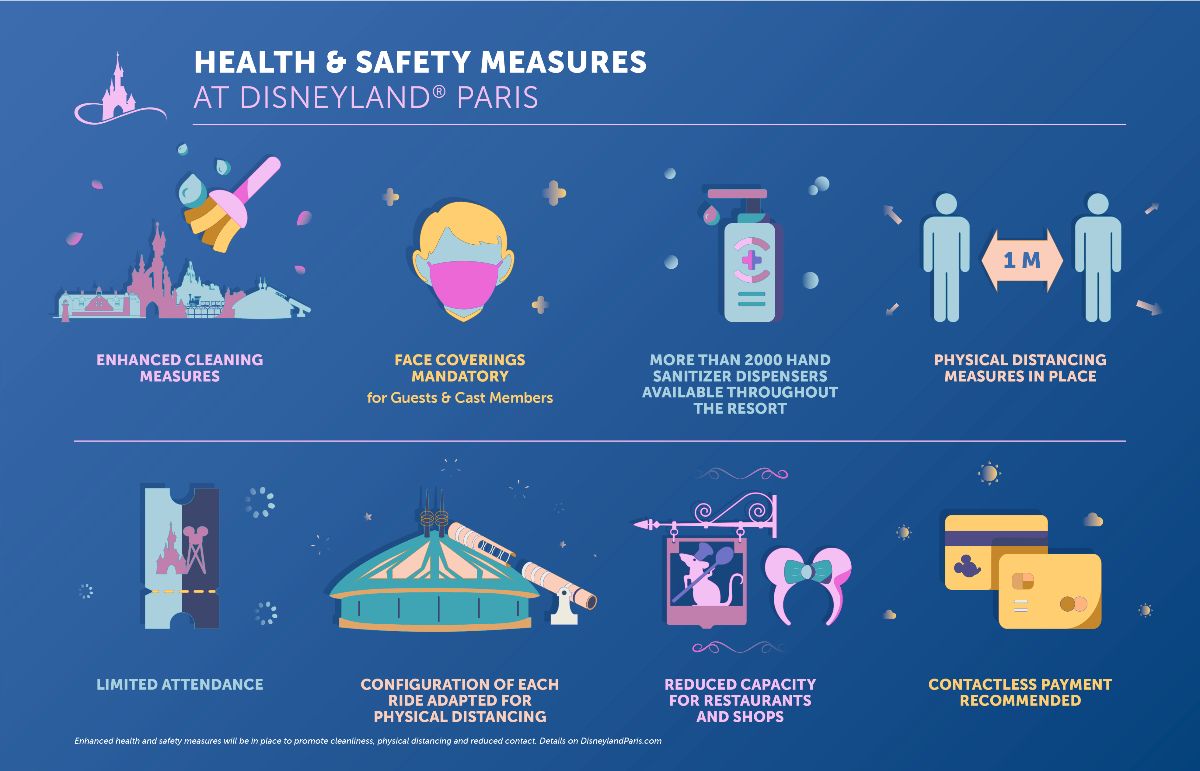 Important information
As the health and safety of our guests and cast members is our top priority, we ask our guests to participate in a voluntary self-health screening prior to a visit to Disneyland Paris.
By visiting Disneyland Paris, you are confirming that you and all persons in your party:
are not experiencing any of the following symptoms of COVID-19, including fever (above 38 degrees) or chills, cough, shortness of breath or difficulty breathing, fatigue, muscle or body aches, headache, new loss of taste or smell, sore throat, nausea or vomiting, diarrhea
have not been in contact with someone with confirmed or suspected COVID-19 symptoms without completing a 14-day quarantine
are not under any self-quarantine orders
Guests who cannot confirm all of the above criteria must not visit Disneyland Paris.
If you need to reschedule your reservation, please contact us.
By visiting Disneyland Paris, you acknowledge that you understand and will abide by the above health-and-safety requirements.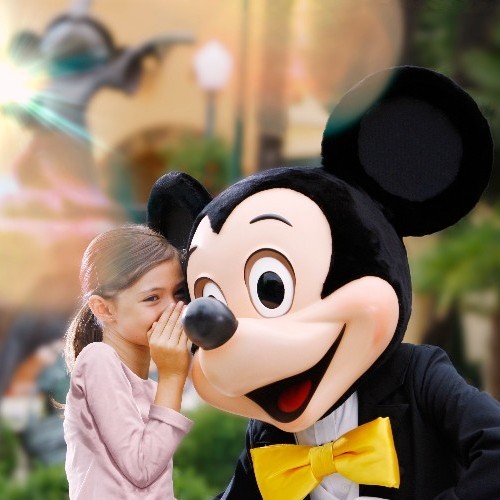 Browse Sample Disneyland Packages
Don't see the dates or hotel you want? Call us on 021 4277094 or 01 6965135, email us on info@shandontravel.ie or request a call back using the red button.
DISNEYLAND PARIS TOP ATTRACTIONS
Ratatouille The Adventure - Shrink down to the size of Remy and duck, dive, dodge and scurry to safety in a dazzling chase across a gigantic kitchen.
The Twilight Zone Tower of Terror - Come face to face with your fears in the once glamorous but now eerie and abandoned Hollywood Tower Hotel.
Toy Soldier Parachute Drop - Shrink to the size of toy on this high flying adventure When Sarge says GO GO GO be prepared!
Stitch Live - Get involved in the interactive alien encounter that will leave you in stitches!
Cars Race Rally - At the Walt Disney Studios® Park, it's all aboard with Flash McQueen in Cars Race Rally.
Crush's Coaster - Dive into a whirlpool of adventure with Crush's Coaster.
It's a Small World - Take the family on this joyful musical tour of the world.
Space Mountain: Mission 2 - You thought you mastered Mission 1? Now we put you to the test with Mission 2.
Big Thunder Mountain - Hold onto your hats for the fastest, wildest train west of the Mississippi
Pirates of the Caribbean - It's a pirate's life for you, mate! Take a thrilling ride with the meanest pirates of them all.
Buzz Lightyear Laser Blast - It's Buzz versus the Evil Zurg – and he needs your help!
Call our travel hotline for expert advice or to book your trip.
Contact Info