Virgin Voyages
Redefine cruising with Virgin Voyages
Adults-only voyages
Luxuriously designed: Relax and live it up in modern, super-yacht inspired cabins
Featuring 20+ eateries with Michelin star chef-curated menus
Explore over 100 dreamy destinations
Always-included luxury: food, drinks (water, fresh-pressed juice, tea & coffee), wifi, tips, fitness classes and spectacular entertainment is always included
To enquire please call us on 021 4277094 or 0818 300205, email cruise@shandontravel.ie, or click on the red call back button.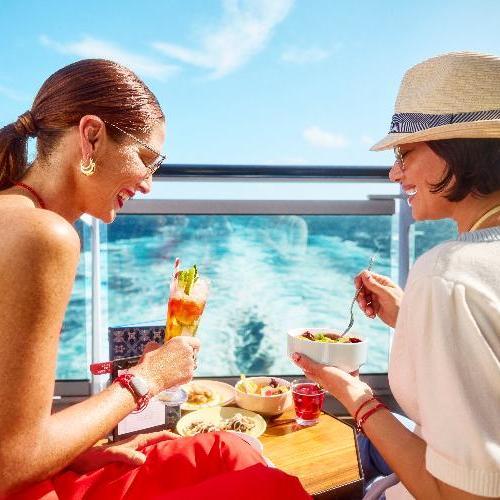 Superyacht inspired cruising with Virgin Voyages
Browse sample itineraries or contact us for your tailormade quote.
virgin voyages: always included luxury
We've taken care of all the details — so all you have to do is kick back and have the relaxing vacation you deserve. Everything below is included.
All Food: From refined dining to relaxed casual, all of our 20+ eateries featuring menus curated by Michelin star chefs are yours to enjoy.
Essential Drinks: Stay hydrated with still and sparkling water, non-pressed juices, sodas, teas and even drip coffee.
Wifi: Browse, post, and stay connected with wifi — whenever you want, and wherever you are on the ship.
Tips: We've taken care (of taking care) of your servers, so we cover the gratuities for your onboard experiences.
Group Fitness Classes: Yoga, meditation, cycling, HIIT classes, and more — all your group fitness classes are covered.
Shows & Entertainment: Developed by the world's most-talked-about producers and artists, you have a ticket to all of our awe-inspiring shows.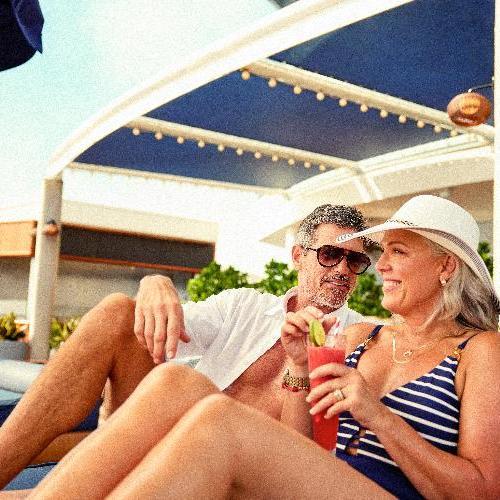 Call our Cruise Centre hotline for expert advice or to book your dream holiday.
Contact Info