Celebrity Cruises
Scroll down to browse Celebrity Cruises
Don't see the itinerary, ship or travel dates you want here? No problem! Get in touch for your custom quote: 0818 300 205, cruise@shandontravel.ie or request a call-back using the red button.
Cruise with confidence, with celebrity cruises
Vacations should be effortless from the start. That's why Celebrity Cruises recommends upgrading to the All-included experience, which usually includes* drinks, Wi-Fi, and tips- it's that simple.
Drinks: Choose from an incredible array of beers, spirits, cocktails, liqueurs, frozen drinks, wines by the glass, sodas, juices, specialty coffees and bottled water.
Wi-Fi: We know staying in touch is important, so we've included internet access for two devices. Browse the web, check email, and use messaging apps.
Tips: We got you covered. Just sit back and relax while we make your vacation as memorable as possible
Some terms may apply. *May not be included during other promotions. Ask us for details.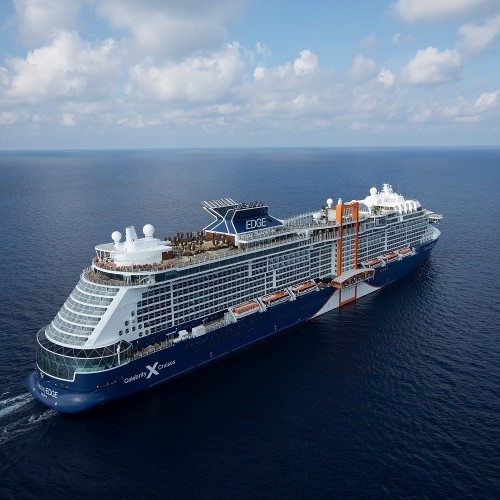 Call our Cruise Centre hotline for expert advice or to book your dream holiday.
Contact Info