Holiday Types
***BREAKING NEWS***
15 Countries on Ireland's Green List - "Normal Travel Precautions" replaces "Avoid Non-Essential Travel"
Irish Government has agreed a "Green List" of 10 European countries. These move from "Avoid Non-Essential Travel" status to "Normal Precautions apply". The countries on the "Green List" are Finland, Norway, Italy, Hungary, Estonia, Latvia, Lithuania, Slovakia, Greece and Greenland. This "Green List" means people who travel from any of these 10 countries will not have to self-isolate for 14 days when travelling to Ireland. These will be reviewed every two weeks.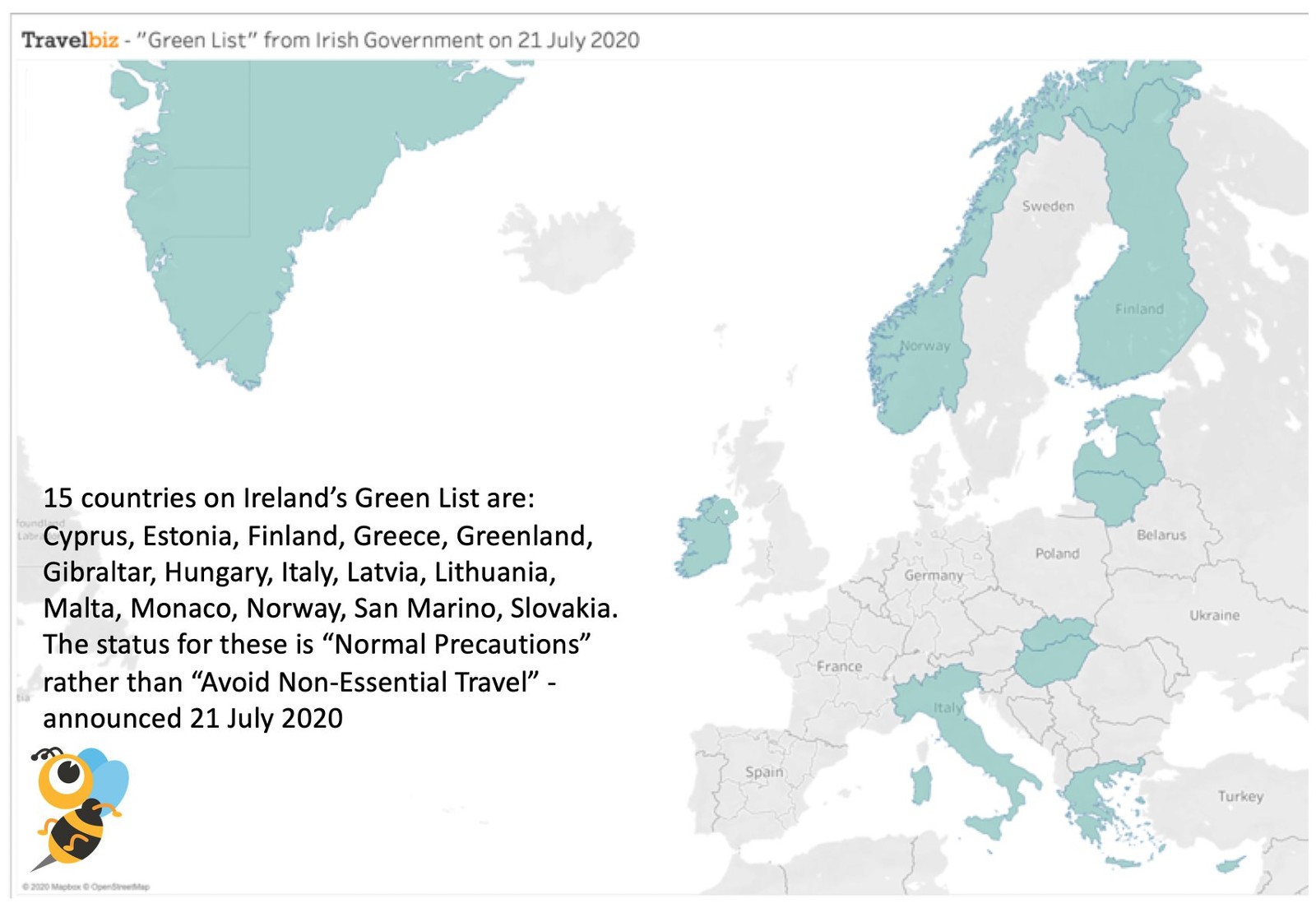 INSURANCE - GREEN LIST COUNTRIES
**Update**
Our travel Insurance partners - Blue Insurance (due to the update to the Department of Foreign Affairs (DFA) website last night & the exclusion of 'all but essential travel' for the countries on the green list) , travel policy will now cover anybody travelling to one of these countries as per the terms and conditions which will include Medical Expenses relating to Covid.
We will monitor this in line with the DFA advice as we understand these lists may change every 2 weeks
Please contact us if you have any specific queries - we are here to help!