Legoland & Harry Potter
Let us take care of your Legoland or Harry Potter Tour experience. We'll book great value flights to London, fantastic accommodation and all your park passes. Contact us for your custom quote on 021 427 7094 or info@shandontravel.ie.
The Harry Potter Studio Tour includes:
The Goblet Of Fire
Runs March- September
Learn behind the scenes secrets, see costumes and props from the fourth movie
Dark Arts
Runs September- November
A special Hallowen season event with live duel demonstrations
Tickets must be pre-booked
Hogwarts In The Snow
Runs November- January
See the Great Hall festively transformed for the Yule Ball
See and touch samples of 'snow' used during film production
Forbidden Forest
Walk through the entwined, giant roots of the forest's trees
See one Hagrid's original costumes & control the weather using film production techniques
Hogwarts Express
See the recreation of the Platform 9¾ set
Climb aboard the train and pose with a luggage trolley as it disappears into the wall
Diagon Alley
Walk through the iconic set and admire the incredible props on display in the shop windows
Visit Ollivanders wand shop, where Harry's wand chose him
View the broomsticks at Quality Quiddich Supplies and the cauldrons for sale at Potage's
Details are subject to change at any time.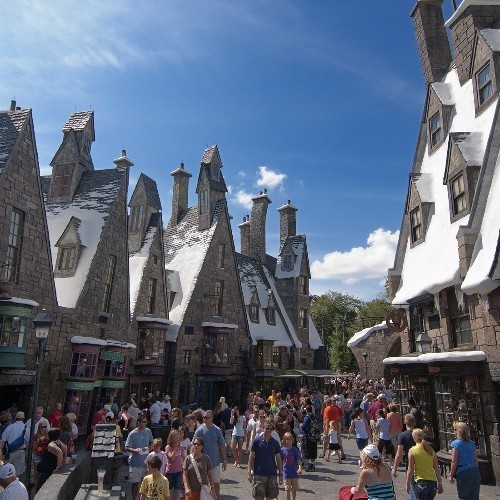 Call our travel hotline for expert advice or to book your trip.
Contact Info