Meet our Aussie Specialist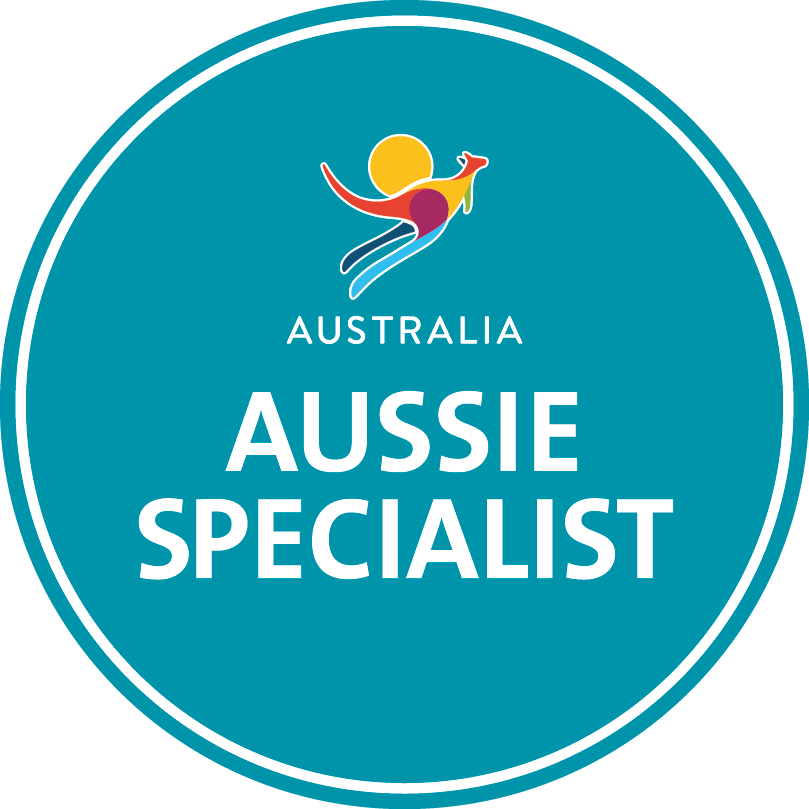 Our Aussie Specialist, Lisa, loves Australia and has been there many times! So we thought we'd sit down with her and ask her some questions about her trips there......
Call us on 021 4277094 with your Australia enquiry today.
How long have you been working in the Travel Industry
I've worked as a travel agent for 17 years!
What made you go to Australia the first time?
I started the Aussie specialist training through work and I got to go on many trips to experience the country. My love of Australia started the first day I spent there and I cry every time I leave!
Where have you visited?
I have visited Perth, Melbourne, Adelaide, Tasmania, Sydney, Cairns and Northern Territory.
Where is your favourite place in Australia out of where you've been and why?
I have two!!! Melbourne and Perth are my favourite cities. Perth because it has great weather, open spaces and it's near Fremantle where you get great food and local beer! Melbourne because there's loads of places to visit such as Philip Island or the Great Ocean Road and what's more is that you are in a city but only a few tram stops to the beach!
What was your favourite city for nightlife?
Oh that's a tough one! I loved the casino in Melbourne. I thought there was a great buzz in Darwin but then again I had some excellent nights out in Perth. I think because there is so much to do in the cities you have a huge choice...I do love being able to do so much outdoors in the evening! One of my favourite things to do was watch the cinema under the stars with a picnic! My friend did it in Sydney down by the Opera House...what a backdrop!
Your best outdoor experience?
Gosh, that's another tough one becauses there's so much! I loved jet boating in Tasmania (which was surprising because i dont like boats), hot air ballooning in Cairns (first time ever), swimming with dolphins in Perth or riding along the Sydney coast on a Harley Davidson! We did an excursion to the Blue Mountains from Sydney which was a great day out. On my next trip I will do the 5 day surfing lessons either in Bondi in Sydney or further up the coast in Byron Bay or Surfers Paradise!
Favourite thing you did?
I love the penguin parade in Melbourne. Its amazing to see all these little penguins making their way from the surf to their home every night. Not a care in the world. They are so cute!! Ive done it twice and i would do it again and again and again!
What was the most adventurous thing you did in Australia?
Climbed the Sydney harbour bridge - twice!
Do you have a funny story from when you were there?
The most memorable story and one I have re told so many times is about the first time we climbed the Sydney Harbour Bridge. We started out and it was spitting rain a bit. By the time we got to the top it was hail stones and high winds. We actually had to hold on very tight to the railings. They stopped the climbers for a time because of the weather. As we made our way back down the sun came out. It was such a great story - and we told everyone!!!
Best beach from those you saw?
Jervis bay in Sydney - whitest sand in the world according to me! There are gorgeous beaches in Oz. Not a beach but the Great Barrier Reef is something else!
Most memorable thing that happened to you?
I will never forget on my first trip to Australia and longing to see a kangaroo. After 5 days still no wild kangaroo. As I was giving up hope of not seeing one we drove past a field full of them! I felt like I was truly in Oz!
If you could go back to one place where would it be and why?
Perth or Melbourne without a doubt.
Is there a song that reminds you of your time in Australia?
Skippy, Skippy, Skippy the bush kangaroo
One place you didn't get to see that you would have loved to have done?
Ayers Rock. I'd love to do the package where you camp out near Uluru at night.
How you would you summarise Australia?
Big open green clean spaces, stunning coastline, fantastic scenery and an abundance of experiences.
THANKS LISA!
Call our travel hotline for expert advice or to book your trip.
Contact Info