Where To Go!
quito
The Ecuadorian capital's 16th-century Centro Histórico (Old Town) is not only the largest and best-preserved colonial center in Latin America, it's also the world's very first UNESCO World Heritage city.

Quito is a beautiful city, with a dramatic setting amidst the peaks of two active volcanoes.The old part of the city is a UNESCO World Heritage Trust site, one of the World's first, which features many museums, churches and historical monuments. It is the largest and best-preserved colonial centre in Latin America. The centre of Quito is located only around 25km from the Equator and you can visit the Middle of the World Equatorial Line Monument on a day trip from Quito.

There are many tours available from Quito including the Otavalao Market, 'Avenue of the Volcanoes', the Cotopaxi National Park and the Papallacta Hot Springs. Allow plenty of time for a stay in Quito to ensure you see all it has to offer.

A taste of some excursions you can pre-book:
Quito City Sightseeing and Middle of the World Monument
Cotopaxi Volcano Excursion from Quito
Otavalo Market and Laguna Cuicocha Full-Day Tour from Quito
Quito Culinary Tour and Cooking Class
Full-Day Coffee and Chocolate Experience from Quito

Private Mindo Cloud Forest Tour from Quito
OUR TIP: Quito is a great base from which to visit the Galapagos Islands. We will book your return airport transfers, return flights to the Galapagos and your accommodation. There is a number of ways to visit these incredible islands, just ask us for details.

Holidays to Ecuador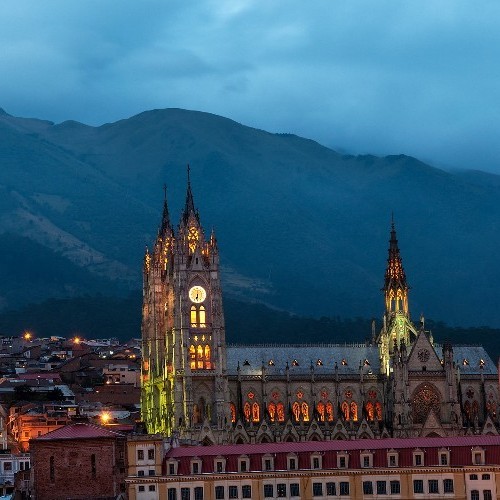 Cuenca
Cuenca is the third largest city in Ecuador and most Ecuadoreans consider Cuenca as their finest city. A UNESCO World Heritage Trust site it is a lovely city with cobblestone streets, cathedrals and flowering plazas. Nearby you will the Ingapirca Ruins and the El Cajas National Park which offers spectacular hiking and trekking opportunities. It is a lovely stop on an itinerary to Ecuador.

A taste of some excursions you can pre-book:
Full-Day Tour of Cajas National Park and Cuenca
Private Tour of the Devil's Nose Train and Ingapirca Ruins
Walking City Tour of Cuenca
Hiking Tour through Cloud Forest and Cajas National Park from Cuenca, Ecuador
Cocoa Farm and Chocolate Tour
Holidays to Ecuador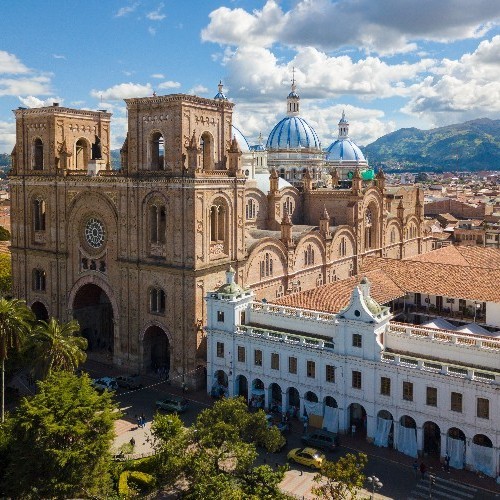 our selection
Devil's nose train ride
The Devil's nose train ride is often referred to as one of the most difficult railways in the World. The train hugs the tracks along cliff tops as it slowly criss crosses down the mountain. It is an extremely popular tourist attraction as it travels alongside streams, ravines and canyons with magnifcent views and breathtaking scenery. We can arrange this journey for you as part of your holiday itinerary to Ecuador.
Cotopaxi National Park
The Cotopaxi National Park, home to the Cotopaxi Volcano, is a protected area situated approx 90 minutes south of Quito. It is a popular destination for visitors looking to hike, climb and trek, as well as those seeking to enjoy stunning views. It is an ideal day trip from Quito which we will arrange for you.
Papallacta Hot Springs
Papallacta is situated approximately 2 hours from Quito. It is a small Andean Village which is famous for its thermal baths. The hot springs are known as the most beautiful and cleanest ones in the country. The thermal baths of Papallacta are located in an area well-known for its rough paramo landscape which almost appears unreal. After enjoying the pools you can explore the typical flora and fauna of this region.
Otavalo Market
Otavalo is a famous town which consists of rather modern buildings and it is noted for its textiles. Here you will discover the World famous Indian handcrafts market. With weaving skills passed down through generations there is a tremendous variety of designs in belts, tapestries, ponchos and other clothing items. You won't leave empty handed after exploring the wonderful variety of handicrafts and souveniers in this market.
Mindo Cloud Forest
The cloud forest of Ecuador can be found near the city of Mindo (approx 2 hours from Quito). The lush, misty and cool cloud forest is characterized by a persistent, frequent or seasonal low-level cloud cover. These evergreen forests offer an incredible biodiversity. Furthermore, freshwater rivers and waterfalls can be explored as well as adventure sports like tubing, rappel and mountain biking can be experienced.
Riobamba
Riobamba is located at the Chambo River Valley of the Andes and is is one of the biggest cities of the Highland region.The historic centre of Riobamba is very beautiful with a number of well-preserved churches. Furthermore, an open-air market offers indigenous artisans such as textiles, handcrafts, leather goods, beer and dairy products.

Holidays to Ecuador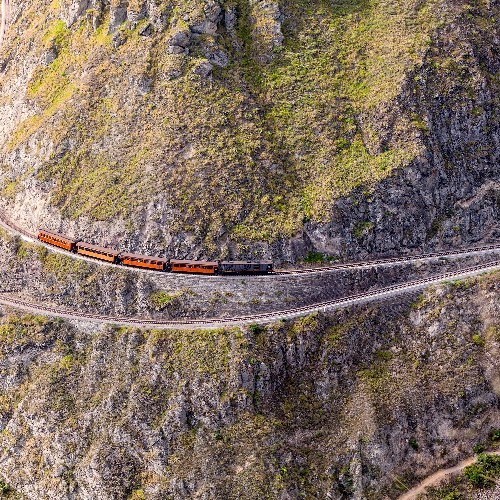 Call our travel hotline for expert advice or to book your trip.
Contact Info