New Hampshire
New Hampshire
Get close to incredible wildlife, explore stunning natural attractions, surround yourself with history and enjoy 0% sales tax in New Hampshire.
Part of the northern Appalachian Mountains, New Hampshire's White Mountains are the most rugged in New England. At 1,917 metres high, the stunning Mount Washington is the highest peak in the northeastern US.
There's lots to see and do:
Mount Washington Cog Railway
Conway Scenic Railroad
Cranmore Mountain
Bretton Woods Resort zipline or golf (and soon to be aerial gondola ride by next summer)
Mount Washington Auto Road
Alpine Adventures Canopy Zipline Tour or/and off-road pingauzer tour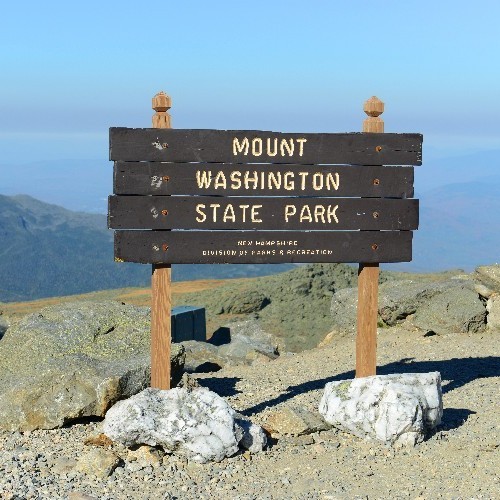 New Hampshire: So Much To See & Do
The Southwest portion of New Hampshire is a part of the state that pairs well with the Berkshires Massachusetts, Saratoga Springs New York and southern Vermont. This part of New Hampshire is filled with covered bridges and Pick Your Own farms.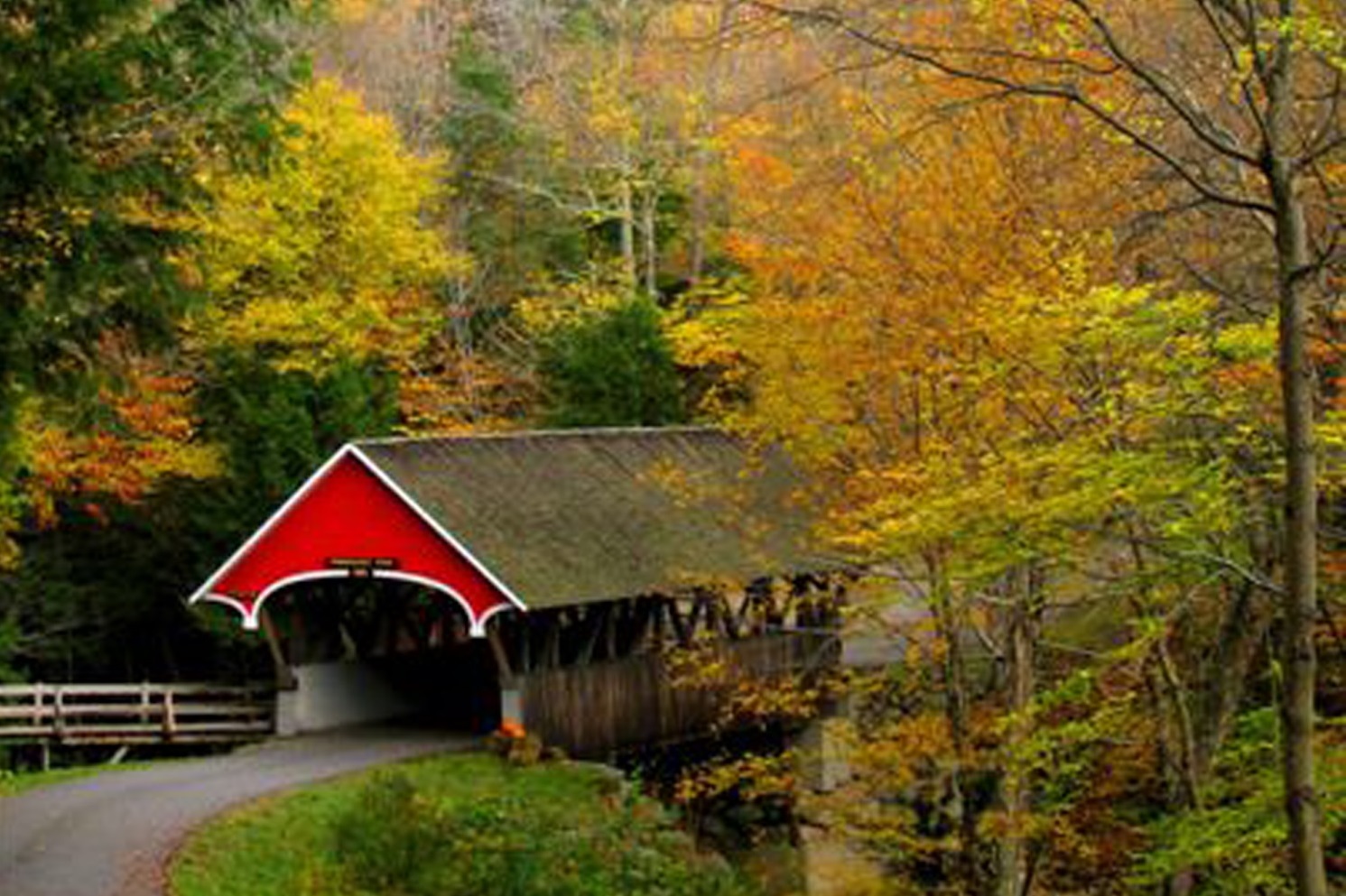 Choice of Chocolate Making or Tasting Workshop (depending on price points) with Vicuña Chocolates in downtown Peterborough. This town is as quintessentially New England as you can get; so much so, it is precisely what Thornton Wilder was writing about in his famous play Our Town when he coined the phrase "Grover's Corner" when describing the perfect downtown Main Street.
Ornament making with Terrapin Glassblowing in the nearby town of Jaffrey. This is a by-request only option because of the nature of the process. Visitors can create a one-of-a-kind piece and then arrange to have their piece delivered to their hotel two days later. Please note: they just can't ship overseas so visitors would have to stay around for a couple of days.
In the Seacoast region is a section of the state that routes perfectly for tours that fly into Boston then head north encompassing the north shore of Massachusetts and several points in Maine. New Hampshire's seacoast is packed to the brim with history relating to the Colonial and Revolutionary Wars and the Underground Railroad.
Granite State Growler Tours is an awesome way to see the area and to meet a lot of the quirky and creative locals. There are more breweries and distilleries out there than you can count- at least 20 of them in a 30 minute radius.
Portsmouth EATS will create a private and custom guided chef tour of one of the best downtowns in the country. This town is filled with accolades given to it from some of the best media in the world. They can do a fancy chef tour, one for kids, one for sweet-tooths or for special diets. There are over 300 privately chef owned restaurants in Portsmouth alone and more seats than residents.
Isles of Shoals Steamship Cruises disembark directly from downtown Portsmouth and visitors can cruise around a cluster of islands filled with folklore.
Strawbery Banke Living Museum is a time machine section of downtown Portsmouth in which each building is indicative of the era it was built in; many of which have actors inside.
Portsmouth Gundalow Company runs harbour tours on the only fully restored and operational gundalow sailboat. The Piscataqua River used to be filled with hundreds of these before steam power was invented. These were the original barge ships- the sails can be folded down to fit under the river's short bridges. Now guests are encouraged to bring food and wine aboard and enjoy a beautiful ride. This relaxing route is particularly beautiful in the spring during bloom season or in the fall during foliage.
New Hampshire: Lakes Region & North Woods Region
In New Hampshire's Lakes Region, just south of White Mountain National Forest, is an area that is the first summer vacation destination in the United States.
Mill Falls at the Lake is a gorgeous destination in Meredith, with four unique country inns on Lake Winnipesaukee. This makes it a great focal point for the region, with a train station and a dock for a large tourist boat cruise.
The Squam Lakes Natural Science Center in Holderness is a popular place to visit in New Hampshire. This part of New Hampshire is where On Golden Pond was filmed and it literally still feels and looks the same today. The Science Center has a bundle deal with the tour operators, where guests can reserve the Squam Lakes Nature Cruise and have access to the live animal nature trail as well. The animals on the trail were rescued from injury or some other reason that inhibits them from returning to the wild and they live in natural habitats.
Canterbury Shaker Village in Canterbury is a beautiful living museum that was home to a religious Shaker community. They have both a family tour and a regular tour for visitors to choose from. There is a culinary school managed restaurant on site too.
The Great North Woods Region, just north of the White Mountains, is an area that is perfect for tours which combine Montreal (only 2 hours away), or Sunday River in Maine or the Northeast Kingdom and Jay Peak in Vermont. This part of New Hampshire is incredibly natural and forested and attract visitors who want to rent a lakefront cabin and spend the week fishing, paddling, snowmobiling or off-roading.
The Cabins at Lopstick in Pittsburg, New Hampshire's largest and northern-most town, has many beautiful and rustic lakefront and river front cabins of different sizes and layouts. They offer great value packages and can arrange for guided fly-fishing trips and snowmobiling tours in the winter.
Bear Rock Adventures, also in Pittsburg, has a fleet of GPS enabled, touch-screen off-road vehicles for guests to explore over 1000 miles of interconnected trails. Guides are available upon request but the GPS is very easy to follow.
ELC Outdoors, in Errol which is just under an hour from Pittsburg on the Maine border, runs white water rafting and kayaking tours, calm water paddling and float tours, wildlife boat cruises on Lake Umbagog, canopy tours with ziplines and they can arrange for floatplane tours.
Call our travel hotline for expert advice or to book your trip.
Contact Info