Kansas and Oklahoma
Discover....
At the crossroads of America's expansion- outdoor life, trading routes, history, nature and culture. With quirky towns and lively cities thrown in, this part of the USA is worth exploring.
Kansas & Oklahoma Day
As part of Shandon Travel's promotion of holidays to Kansas and Oklahoma, we were delighted to recently welcome a group of visitors from the Choctaw Nation to our Grand Parade shop.
As part of the day's events, our Choctaw visitors performed a dance display outside the store. Kansas and Oklahoma travel specialists were also on hand to answer questions about travelling to these fantastic American states.
Scroll down to read some suggested itineraries for visting Kansas & Oklahoma.
Please contact us for help in creating your custom holiday package, or more information about holidays in Kansas and Oklahoma:
021 427 7094 or 01 696 5135
Request a call back using the red button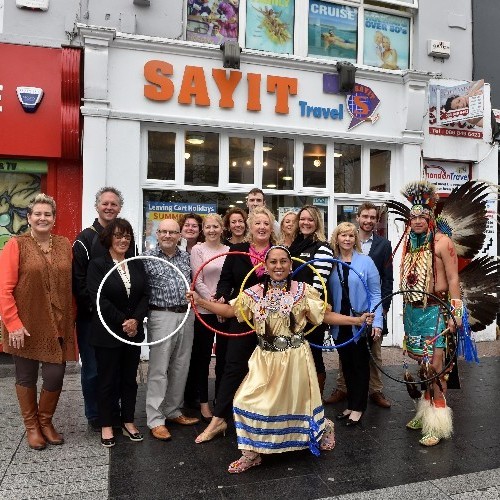 Route 66
It may stretch from Chicago clear across to Santa Monica, California but Route 66- the Mother Road- was conceived in Tulsa, Oklahoma way back in 1926.
Today, Route 66 through Kansas and Oklahoma runs to just over 400 miles- all driveable and beautifully preserved, given its huge significance to the Heartland States.
So, if your dream is to drive Route 66 and immerse in its heady atmosphere, we'll create your itinerary filled with life-long memories.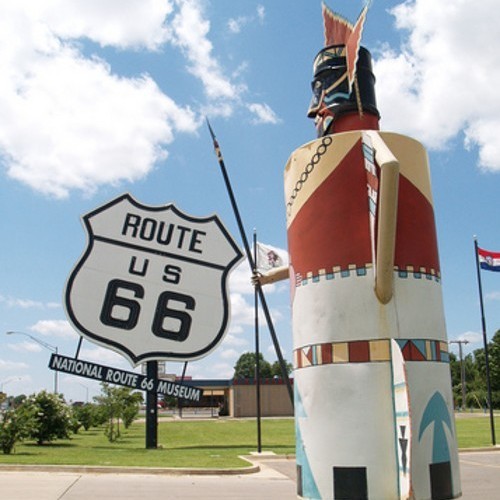 Cowboys & Native America
Evocative names like Dodge City, Chisholm Cattle Trail & Stockyard City summon up rich history, but it's also a fact that ranching, cattle raising and cowboy life are every bit as important today in Kansas and Oklahoma.
On one hand Western and Native American history are powerfully exhibited in Heartland States museums and cultural centres, but on the other- our working ranches, state parks and living history villages offer genuine experiences to visitors.
From Spring to Fall each year, county towns and cities across Kansas and Oklahoma hold local rodeos and powwows, and all visitors enjoy the warm and friendly welcome for which the local folks are justifiably famous.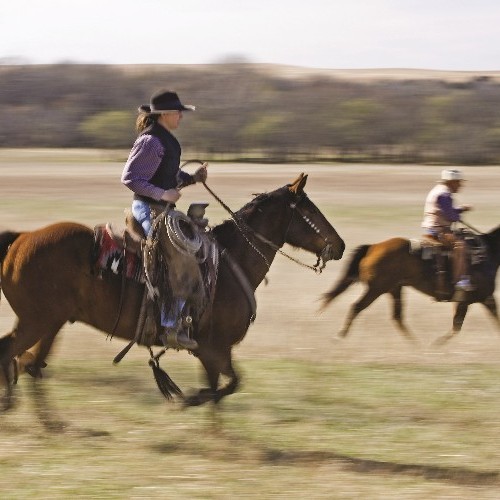 Heart & Soul Of The USA
Just a brief glimpse of the 12 Kansas Byways- themed and signposted scenic and historic trails dotted across the Sunflower State- will confirm just how diverse and varied the ecology, landscape and wildlife is. From the Wetlands & Wildlife Byway to the Frontier Military Byway, the real story of Kansas is told.
In Oklahoma, State Parks abound- lakes and woodlands offering myriad outdoor activities, from trail biking to sailing; fishing to golf. And in both states, there's a growing commitment to diverse live music, farm-to-plate food, sporting events and festivals, large and small. The Heartland States are criss-crossed by many of the old settler and trading routes, like the Oregon Trail, Santa Fe Trail and the Chisholm Cattle Trail.
Visitors of all interests can trace the footsteps of great expedition teams and adventurers to see where history happened along these twelve distinctive routes. During the journey, there are museums large and small, quirky shops and local dining experiences to enjoy, along with hotels, motels and B&Bs to create happy memories.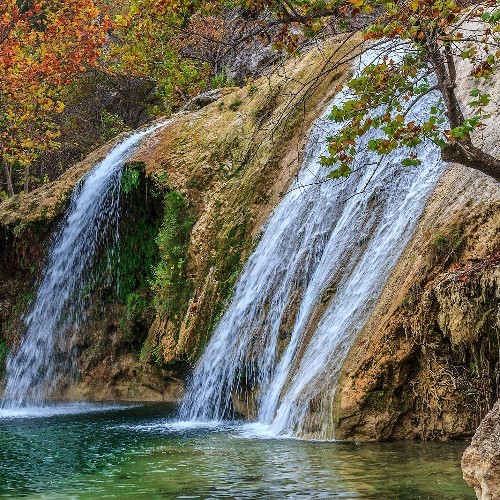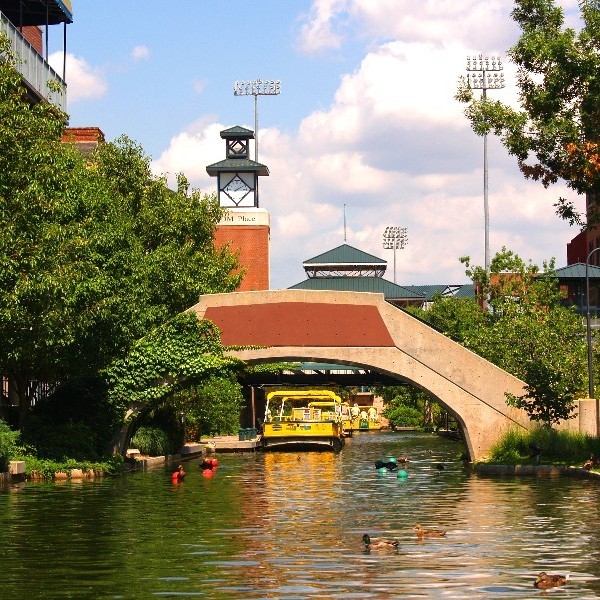 "Oklahoma City was a revelation to me. The Bricktown area is packed with great bars, restaurants and live music. We had dinner by the canal listening to a band! We explored the city by foot which is so easy to do and the Memorial was breathtaking" -Moire
Call our travel hotline for expert advice or to book your trip.
Contact Info
0000
Questions? Live Chat
Join Our Mailing List
Dreaming of a holiday? Sign up to our mailing list to receive our weekly special offers

We are moving home after 20 years!
Yes, we are excited to let you know that Sayit Travel is being incorporated in to its parent company Shandon Travel. Nothing has changed! We're still your one stop shop for all your travel needs.