Alaska
Alaska: America's Frontier
Scroll down to view sample cruise, tour and holiday itineraries. Many more options are available to suit a variety of budgets and personal requirements. We recommend contacting us for more information and a personalised quote.
amazing Alaska
The largest and most sparsely populated state in America, Alaska offers some of the most breaktaking scenery and incredible wildlife watching in the world.
Immerse yourself in the culture of Alaska's native peoples, rich with histories going back thousands of years.
Observe whales, bald eagles, puffins, moose and if you're very lucky- wild wolves or caribou. Explore Denali national park, cruise alongside incredible glaciers or traverse the Canadian Rockies.
It's not all rough terrain though- there's lots to see and do in cities like Anchorage, Fairbanks and Juneau.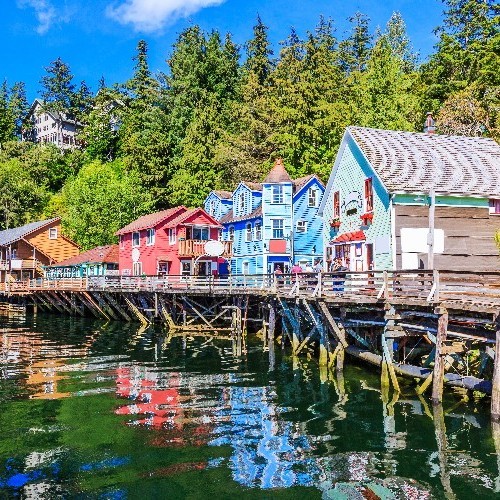 Call our travel hotline for expert advice or to book your trip.
Contact Info