Where To Go!
Bogota
Bogota is a vibrant cosmopolitan city where you will find a blend of colonial and modern architecture. Proclaimed by UNESCO as the city of books and music, there are many museums here, and its diverse culture provides an ecclectic mix of music and great food. The cobbled historic downtown area of La Candelaria is where most tourists spend their time and there is a huge range of museums, restaurants, hotels and bars here.

As the starting and end point for most Colombian holiday itineraries there is plent to see and do here and it really has everything you would expect from a cosmopolitan city.

A taste of some excursions you can pre-book:
Bogotá City Sightseeing Tour with Optional Lunch and Cable Car Ride
Private Daytrip to Coffee Farm La Coloma
La Chorrera and El Chiflón Waterfall Hiking Adventure from Bogotá
Half-Day Graffiti-Bike Tour - Parche Cachaco Tours In Bogotá
Local Market Tour and Private Gourmet Cooking Lesson with a Chef in Bogotá
Holidays to Colombia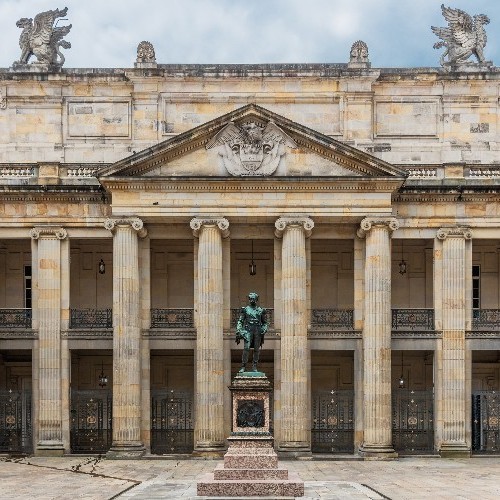 cartagena
Cartagena is a port city on the Caribbean coast and one of the most visited destinations in Colombia. It is well known for being a beach destination as well as a cultural city. Its old walled town, the Ciudad Amarullada, is a UNESCO World Heritage site. The city has colourful buildings, a rich culture and history combined with vibrant nightlife and beach hotels.

There is so much to see and do in Cartagena including visits to nearby islands. It is a must see on any holiday to Colombia with it's combination of cultural city and beach!

A taste of some excursions you can pre-book:
City Sightseeing Cartagena Hop-On Hop-Off Tour
Snorkel and Island Hopping in Rosario and Cholon
Mud Volcano, Pink Sea and Indigena's Town
Bazurto Market Adventure Tour in Cartagena
Cartagena Street Food Tour
Holidays to Colombia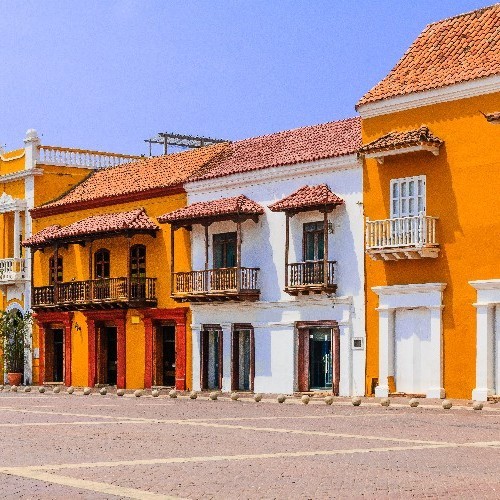 The Coffee Triangle
The coffee triangle provides a spectacular panorama of extremes, from the rolling hillsides of fertile coffee plantations to plunging valleys and snow-capped peaks. Rural life here continues as it has been done for centuries, with farmers and workers harvesting coffee, plantains and many other fruits in this lush and fertile part of the country.

Below is a sample 3 Day/2 Night package we can book for you to experience the Coffee Triangle!

Day 01 - Armenia
Arrival and reception at the airport with a guided transfer to your hotel. In the afternoon visit a coffee finca. Here you learn all about coffee. A short walk through the hills where coffee is planted gives you an idea of the coffee beans. Enjoy a tour that takes you through the entire process of coffee, from the beans till packaging. Return to your hotel.

Day 02 - Valley of Cocora – Salento – Filandia
Today you drive through the region of Quindío; a beautiful landscape will surround you. Upon arrival in the Cocora valley a special welcome cocktail will be offered. Here you will find the highest palm tree of the world, the Palma de Cera. Through a small ritual you will be brought closer to the original story and the planting of one of these very rare palm trees that help the reforestation of this place.

Leaving the valley, you reach Salento, a typical village of this region. Take your time to walk through the small streets with its colourful balconies and small shops.

Continue to Filandia, another village on a hill from which you have a beautiful view of the Cordilleras. Return to your hotel.

Day 03
Onward travel or extend your stay

Holidays to Colombia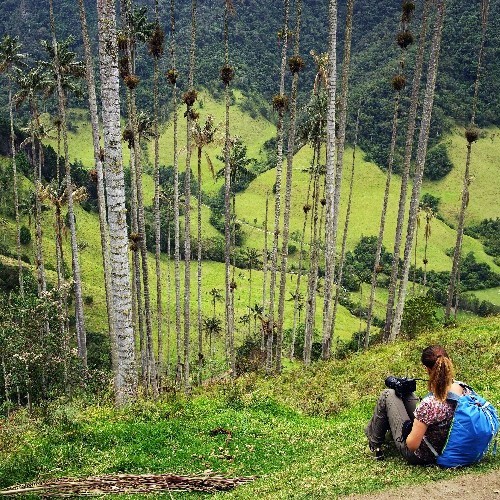 medellin
Medellín is Colombia's second largest city and is nestled in the Aburrá Valley of the Andes Mountains. It is known as the City of Eternal Spring due to it's pleasant year round climate. It is an attractive city and has plenty to see and do including museums, it's public artwork along with fine dining, trendy bars and, of course, world-class coffee. The city is also famous for its cable car, a remarkable piece of engineering.

The city has turned itself around and no longer holds the reputation it once did and is now one of the nation's most important cities in business, politics, fashion and night life. It is a great addition to a holiday itinerary to Colombia

A taste of some excursions you can pre-book:
Private Half-Day Pablo Escobar Godfather Tour in Medellin
El Peñol and Guatape Private Tour from Medellin
Private Full Day El Retiro Waterfall Tour Including Food
Medellin City Walking Tour plus Metro Cable Cars
Medellín Street Art Tour
Holidays to Colombia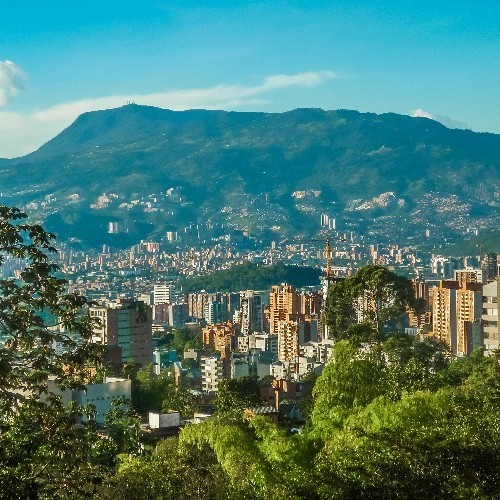 Santa Marta
Santa Marta was founded in 1525 by the Spanish conquistador Rodrigo de Bastidas and became the first Spanish city on the South American continent. Here you can find the memorial and the original home where Simón Bolívar died in 1830. South of town you can see the Sierra Nevada, that has the highest mountain peaks of Colombia.

Close to town there is also the start of the lost city track, and Tayrona National Park. On the one side its warm Caribbean waters with coral reefs and on the other side the snowy peaks of the Sierra Nevada de Santa Marta makes this place unbelievably beautiful.

A taste of some excursions you can pre-book:
Crystal Beach and Tayrona National Park Day Trip from Santa Marta
Santa Marta Sightseeing Tour
Rodadero Aquarium and Playa Blanca Day Trip from Santa Marta
Scuba Diving, Tayrona National Park
Holidays to Colombia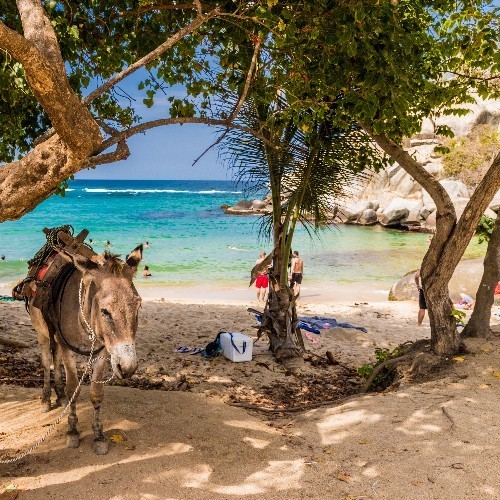 Call our travel hotline for expert advice or to book your trip.
Contact Info