Argentina- Where To Go!
BUENOS AIRES
Buenos Aires is a vibrant cosmopolitan city with so much to see and do that you need to allow for plenty of time to visit. What makes it special is the number of vibrant and interesting neighbourhoods where where you can do everything from relaxing at an outdoor cafe and people watch, go shopping for leather or antiques or dine out on excellent food!

One of the most popular neighbours is Recoleta, home to the famous Recoleta Cemetary, a number of museums, a cultural centre and a huge variety of cafes and restaurants. We use some great hotels in this area, just ask us for details.

There is quite a number of excursions that can be pre-booked with one of the most popular being an excursion to a working Estancia in the countryside outside of Buenos Aires and this can be a day trip or an overnight. You eat, work and spend time on the Estancia and learn about the Gaucho's way of life!

Of course a holiday to Argentina, and in particular Buenos Aires, is not complete without experiencing Tango. We can pre-book all types of Tango experiences including Tango shows with Dinner or Tango Classes and Workshops!

A taste of some excursions you can pre-book:
The Argentine Experience: Empanada Making, Steak, Wine, Alfajores and Mate
Private Cooking Lessons and Food Tasting in Buenos Aires
Tigre Delta Day Trip
Buenos Aires Dinner and Tango Show
Gaucho Day Trip from Buenos Aires: Santa Susana Ranch
OUR TIP: Uruguay can be reached by ferry from Buenos Aires. The UNESCO town of Colonia del Sacramento, is under 1.5 hrs ferry journey from Buenos Aires which makes it an ideal option for a day trip from Buenos Aires. You could overnight here too if you wish, we can arrange it all! If you are combining Argentina with Uruguay, you can also take the ferry to Montevideo, a great alternative to flying.

Holidays to Argentina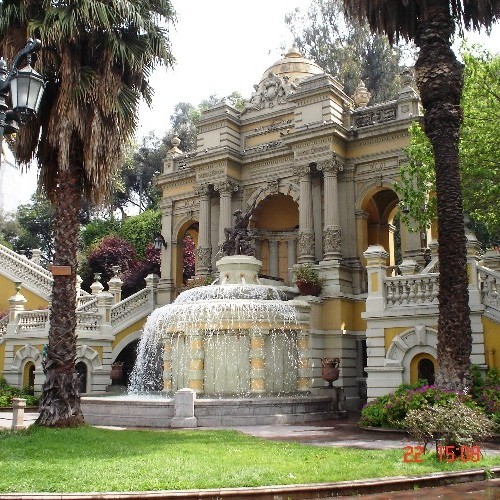 MENDOZA
Mendoza is an attractive city with wide tree-lined avenues and five plazas. With it's laid back atmosphere it is in contrast to the hustle and bustle of Buenos Aires, which is only a two hour flight away. There is a great choice of dining options from local deli's to great restaurants and it has lively nightlife.

Mendoza's surrounding countryside also has so much to offer including picturesque vineyards, plenty of adventure opportunities including fishing, rafting and horse riding or climbing the highest peak in South America, Mt. Aconcagua.

You can stay in the city and enjoy a wide range of daily excursions, however, for a special experience, we recommend staying in one of the many beautiful accommodations, suiting all budgets, in the areas and vineyards outside of the city. This allows for a relaxing stay and one where you are immersed in the countryside by visiting vineyards or bodegas on bikes or booking a private visit of a number of local vineyards!

A taste of some excursions you can pre-book:
Mendoza White Water Rafting
Bike Tour in Mendoza Wine Country
Wine Masterclass Mendoza
Trekking Day in the Andes
Small Group Cooking Lesson with Lunch from Mendoza
OUR TIP: If you are adding Santiago, Chile to your holiday or as an alternative to returning to Buenos Aires, we recommend travelling overland, from Mendoza to Santiago, crossing the stunning Andes. We can arrange this unforgettable transfer for you. (Please note at certain times of the year, the passage may be closed due to snow).

Holidays to Argentina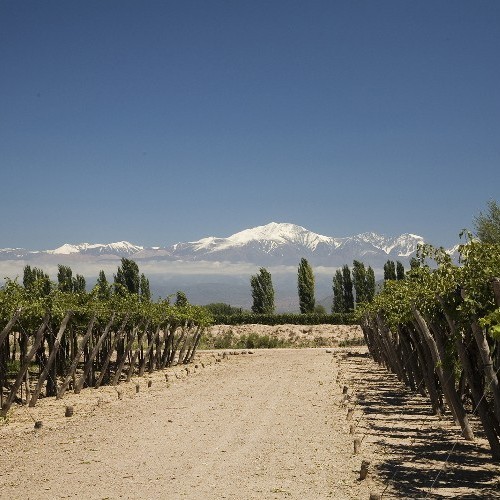 EL CALAFATE
El Calafate is located in Patagonia and is the main gateway to the Los Glaciares National Park, in which lies the Perito Moreno glacier which is one of the most visited glaciers on the planet. We will pre-book an excursion to the Glacier, including pick up, where you can view this blue Glacier and perhaps see part of the giant Glacier break off into the sea.

Also, in the area is the Onelli glacier which you can trek or alternatively you can stay outside the town in the middle of the countryside where you can do a number of activites including horse riding or cycling before relaxing by the fire at night.

Calafate itself is home to many fine restaurants and shops.

A taste of some excursions you can pre-book:
Perito Moreno Glacier Day Trip with Optional Boat Ride from El Calafate
El Chalten Full-Day Hiking from El Calafate with Lunch
La Leona Petrified Forest Hiking Tour from El Calafate
Day Trip to Estancia Nibepo Aike from El Calafate
OUR TIP: If you have the time, you can do a day trip from El Calfate to the Torres del Paine National Park in Chile. It would be a full day trip including a border crossing but would be worth it to experience this National Park. There is also an option to overnight in or near Torres del Paine to have some extra time there before returning to Calafate!

Holidays to Argentina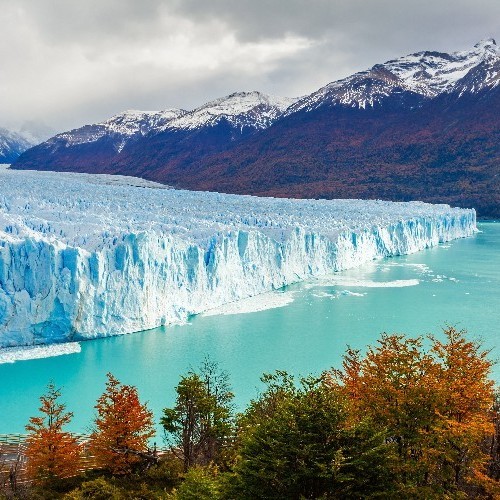 IGUAZU
Iguazu Falls are magnificent and should always be included on an itinerary to Argentina! Iguazu Falls have been designated as a UNESCO World Heritage site and in 2011 were named one of the 7 Wonders of the Natural World. Iguazu Falls are made up of over 230 individual waterfalls and straddles the borders of Argentina, Brazil & Paraguay, with the main two sections to visit being the Argentinean and Brazilian side of the Falls.

We can arrange a day trip to both sides which will allow you to view differing aspects of the Falls. We will arrange pick up and transfer and crossing between both countries is straightforward. You can also book a boat trip or a helicopter overflight of the Falls, just ask us for details.

Accommodation choices are vast and we can recommend accommodation for all budgets and preferences! The only hotel in the National Park is located on the Argentinean side and some rooms have a Falls view!

A taste of some excursions you can pre-book:
Full-Day Tour to the San Ignacio Mission and Wanda Mines from Puerto Iguazú
3-Hour Iguazu Falls Moonlight Tour and Dinner from Puerto Iguazú
Tio Querido Dinner and Folk Show in Puerto Iguazú
Iguassu Falls Panoramic Helicopter Flight
OUR TIP: For something different we would suggest travelling from Iguazu (about 60 miles) to the stunning Yacatunga Lodge for a unique experience of the rainforest as you stay in a cabin deep in the jungle and enjoy many activities! Ask us for details!

Holidays to Argentina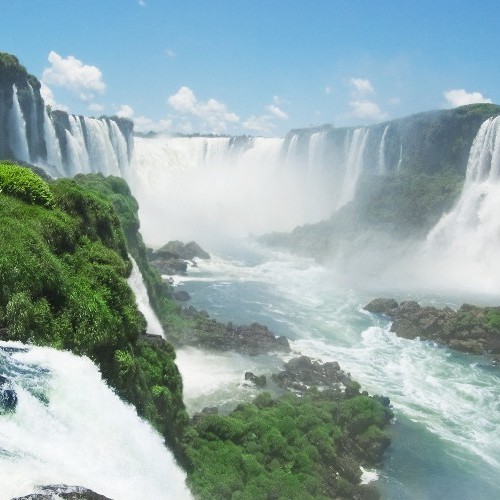 BARILOCHE
Known as the Lake District in Argentina, Bariloche has a stunning location on the borders of Lake Nahuel Huapi and is surrounded by the Andes Mountains!

Bariloche is ideal for those who love to hike, trek and ski and is perfect for both an active stay or a relaxing break in some of the great hotels in the town, or a combination of both! The town features many chocolate shops and cafes and a wide choice of restaurants.

A taste of some excursions you can pre-book:
San Martín de los Andes and the Seven Lakes Day Trip from Bariloche
Nahuel Huapi Lake Sightseeing Cruise with Victoria Island and Arrayan Forest Nature Walk
Bariloche Ski Lessons (during Winter Season)
Bariloche Horseback Riding Tour with Traditional Argentine Asado
Half Day Soft Kayak Bariloche
OUR TIP: You can cross by ferry from Bariloche to Puerto Varas in Chile. This journey brings you through three lakes, stopping en-route for lunch in Peulla. This is a stunning journey and can be done as part of an Argentina & Chile itinerary or if you only plan to spend a couple of days in Chile, this is an ideal way to see the beauty of both regions of both countries! Ask us for details!

Holidays to Argentina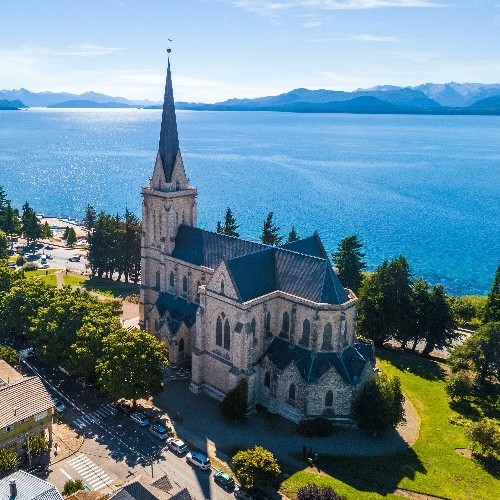 USHUAIA
Ushuaia is referred to the Southern Most City in the World. It is the gateway to the Tierra del Fuego National Park, where you will find lakes, mountains and waterfalls in a stunning setting, which offers many opportunities for hikes and treks.

Ushuaia is also the starting point for many cruises including those that cruise around the Southern Tip of South America to Chile and also the many expeditions and cruises that go to the Antarctic.

Located on the Beagle Channel there are a lot of excursions and opportunities to view wildlife in this area including visiting islands where you can see Penguins and Sea Lions!

A taste of some excursions you can pre-book:
Walk with Penguins in Martillo Island
Tierra del Fuego National Park & End of World Train Ride
Emerald Lagoon Trekking
Full Day Trekking and Canoeing in the National Park
Beagle Channel and Seal Island Catamaran Tour
OUR TIP - there are many ways to cross from Argentina to Chile including scenic drives through the Andes and lake crossings, however, for something truly special we would suggest a short cruise from Argentina to Chile, where you sail along the Southern Tip of South America visiting Islands and viewing stunning scenery along the way. Ask us for details

Holidays to Argentina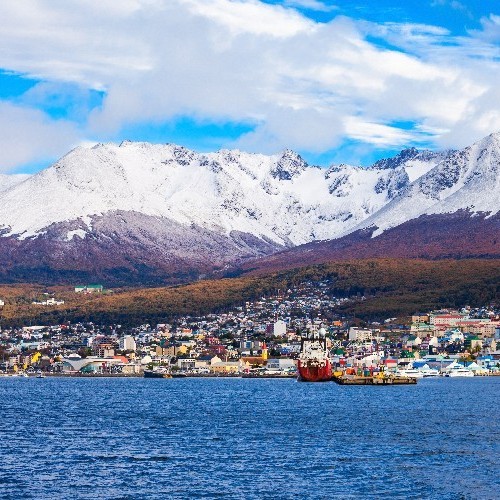 Call our travel hotline for expert advice or to book your trip.
Contact Info