Family Adventure Tours
An Adventure For The Whole Family
Your sense of adventure doesn't disappear just because you have kids, so why should your family holidays be limited to the usual suspects?
Family Adventure Holidays are a better style of family travel, one that favours real life experiences over the virtual ones.
Start with kid-friendly hotels (swimming pool included), and then sprinkle in a tuk-tuk ride through the streets of Bangkok, a football match with Maasai tribesmen or sailing down the Nile in an Egyptian felucca.
Who needs a ball pit and a buffet when you've got the whole world to play in?
To find out more or make a booking, call us on 021 427 7094 or 01 696 5135, email info@shandontravel.ie or request a call back using the red button.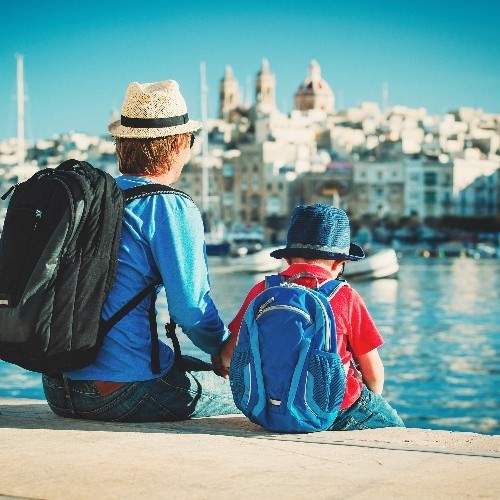 Browse Family Tours
Below you'll find a selection of our favourite Family Adventure Tours, but there are dozens of tours on offer.... to destinations all over the world! Let us find your ideal family activity holiday: call 021 4277094 or email info@shandontravel.ie
Why do a family tour?
Just for families: The clue's in the title. These trips are for families only (including any aunts, uncles or cousins who'd like to come along, of course). As long as you're travelling with a child under the age of 18, you're a family in our eyes. Plus, unlike the other guys, children 14 and under qualify for child rates, which means 10% off the price of their trip.
Travel with other families: Travelling the Intrepid way is a bit like travelling with a group of friends. Made up of 2-3 like-minded families, the kids tend to hit it off on these trips straight away, allowing you to enjoy some well earned R&R. We often find the whole family ends up making friendships with people from all over the world, staying in touch long after the adventure ends.
Single parents: Being a single parent is challenging enough. Add in the difficulties of organising an international trip and the task becomes downright scary. But not with Intrepid. Not only have we taken care of all the logistics (accommodation, transport, tickets, activities), but your kids will have a ready-made pack of fellow explorers on standby, leaving you with more time to actually enjoy your holiday.
Small group sizes: Our tour operator's family group sizes are small enough to avoid the crowds and reach some out-of-the-way places, but big enough for a good social mix. Our average group size of 10 allows us to hop aboard local boats, buses or trains, eat at friendly, family-run restaurants and kick back in traditional accommodation and homestays.
Action packed: We know the biggest challenge on a family trip is keeping the kids entertained. So we've planned in advance. Nearly all of our hotels feature pools, and each day has a great mix of action-packed adventure and flexible free time. Your local leader can also suggest activities based on your kid's hobbies or school curriculum.
Call our travel hotline for expert advice or to book your trip.
Contact Info