Travel Updates
The information contained in our news items are obtained from reliable sources within the travel industry; Shandon Travel can not accept responsibility for any inaccuracies and all information should be rechecked with us for updates.
eu digital covid certificate: Useful links
With the EU Digital Covid Certificates now being issued, we know a lot of you have questions. For up-to-date destination information and entry requirements, the ITAA recommends the following from the Department of Foreign Affairs and the official website of European Union Re-Open Europe:
https://www.dfa.ie/travel/travel-advice/
https://reopen.europa.eu/en (this website is also available as an app that can be downloaded from the home page at this link)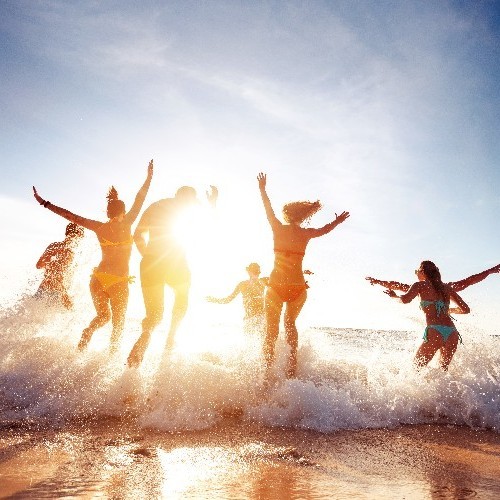 EU Digital Covid Certificate
Watch: Michael Collins of TravelMedia.ie shares his experience travelling from Vienna to Dublin, using the EU Digital Covid Certificate:
Holidays abroad for fully vaccinated on the cards from July
Vaccinated people will be able travel abroad for foreign holidays from July under plans to be discussed by Cabinet. A memo is being drafted by the Department of the Taoiseach to clear the way for overseas holidays on a graduated basis over the summer months.
It is expected non-essential travel between Ireland and Britain will be permitted from July followed by the easing of restrictions on flights to EU countries based on vaccination levels and the rate of the virus in certain countries.
Travel to the US and elsewhere will happen at a later date.
Ireland will sign up to the EU's digital green certificated system for vaccinated passengers but the Government will make their own decision on which Ireland will allow travel to and from.
A significant review of the mandatory hotel quarantine system is also expected. Work is also underway to ensure the necessary technology to facilitate the introduction of vaccine passports.
EU Commission President Ursula von der Leyen has she hopes all member states will welcome vaccinated US visitors once the digital green certificates are in place.
However, on Tuesday, Tánaiste Leo Varadkar suggest restrictions on travel between Ireland and EU countries or the US may not fully return until next year.
Speaking at an online vintners conference, Mr Varadkar said he will be making the case to fully restore the Common Travel Area between Ireland and Britain during the summer to boost pub and restaurant trade for the tourism industry.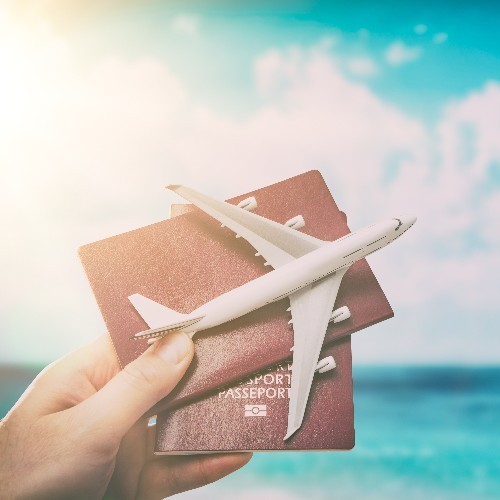 Greece Reopens
Greece is getting ready to welcome tourists back from 14th of May, 2021 onward
Whether you are vaccinated or not, Greece is open and ready to welcome travellers. You can find the latest information on arriving into Greece from https://travel.gov.gr/#/
It is just right time to plan your summer vacation now…
From the Acropolis of Athens and it's Parthenon to the glorious surrounding Greek Islands, Greece provides an eclectic mix of fun, culture and historical significance.
We have several different tour styles, covering both history and island life.
Browse here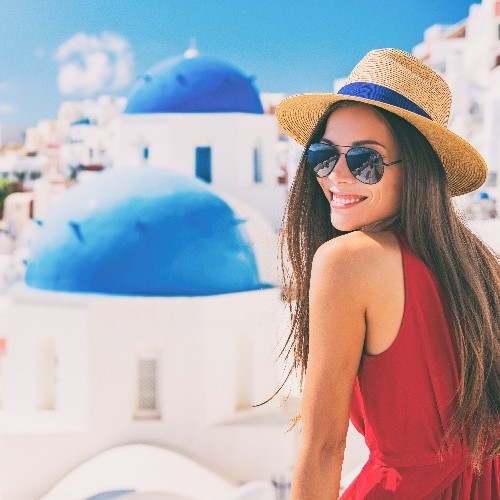 Dubai & Emirates Introduce Digital Verification of Health Status
Emirates and the Dubai Health Authority (DHA) have begun to implement full digital verification of COVID-19 medical records connected to testing and vaccination for travellers based in the UAE. It will significantly ease travel procedures, reduce wait times and lead to enhanced efficiency and convenience for travellers.
Finnair to accept COVID-19 vaccination certificate
Finnair to accept COVID-19 vaccination certificate as an alternative to negative test result or an immunity certificate when travelling to Finland. Finnair are represented in Ireland by ATTS Travel Representation Solutions
Finnair will start accepting a COVID-19 vaccination certificate from the first vaccination dose as an alternative to a negative test result or a certificate of a previous COVID-19 infection, on Finnair flights to Finland from 11 May 2021. In line with the recommendation by the Finnish Institute of Health and Welfare, Finnair has since late January required that all passengers travelling to Finland - excluding transfer passengers - present either a negative test certificate or an immunity/recovery certificate as a prerequisite for boarding.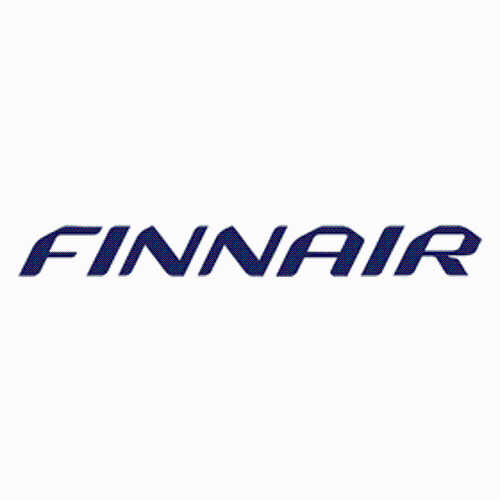 Fly From Cork with KLM
KLM Royal Dutch airlines has resumed direct services between Cork and Amsterdam Schiphol to facilitate essential travel to Netherlands and beyond, with the option of business and economy class.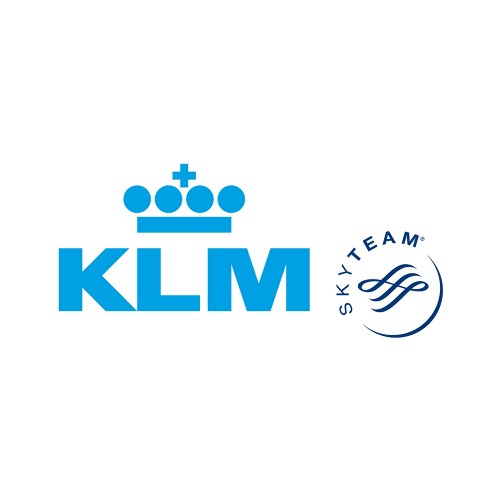 Special arrangements for passengers fully vaccinated with approved COVID-19 vaccines
Following updated advice from the Government's Expert Advisory Group on Travel, the Minister for Health has amended the law on mandatory hotel quarantine such that an additional exemption now applies where a person can prove they are fully vaccinated against COVID-19.
Arrivals seeking to avail of this exemption must have documentary evidence of having received a full course of one of the following vaccines and have completed the final dose of that vaccine a sufficient period prior to travel to Ireland to be regarded as fully vaccinated.
Details as follows:
Full course of any one of the following vaccines: Regarded as fully vaccinated after:
Pfizer-BioNtech Vaccine: BNT162b2 (Comirnaty®), 7 days
Moderna Vaccine: CX-024414 (Moderna®),14 days
Oxford-AstraZeneca Vaccine: ChAdOx1-SARS-COV-2 (Vaxzevria®),15 days
Johnson & Johnson/Janssen Vaccine: Ad26.COV2-S [recombinant] (Janssen®),14 days
Only these vaccines, which are the equivalent of those recommended by the European Medicines Agency (EMA) and approved by the European Commission, are acceptable in order to qualify for this exemption.
Certification of Vaccination for the purposes of this exemption means a record or evidence in written or electronic form in the Irish language or the English language, or, where in a language other than the Irish or English language, an official translation into the Irish or English language, that contains the following information:
confirmation that the person to whom the certification applies is a vaccinated person;
the date or dates on which the person was vaccinated;
the body in the state concerned implementing the vaccination programme (howsoever described) on behalf of that state that administered or caused to be administered the vaccination to the person concerned.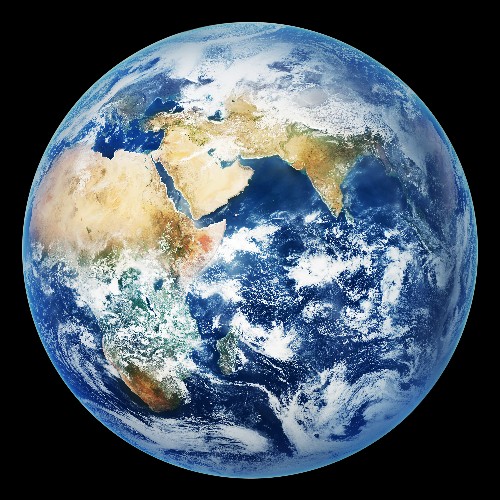 France First to Test Digital Green Certificates
France will begin testing the Digital Green Certificate from April 29, making it the first country in the European Union to digitally store testing and vaccination details. It has done so by upgrading its own test-and-trace app - TousAntiCovid - that was introduced in October of 2020.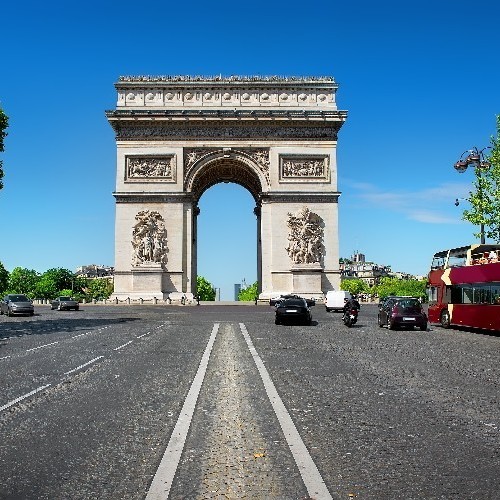 travel destinations tracker
IATA (International Air Transport Association) together with UNWTO (World Tourism Organisation have developed a source of information for Covid measures in relation to tourism.
Get guidance on air travel restrictions and health-related travel requirements. You'll also find infomation on destination-specific restrictions.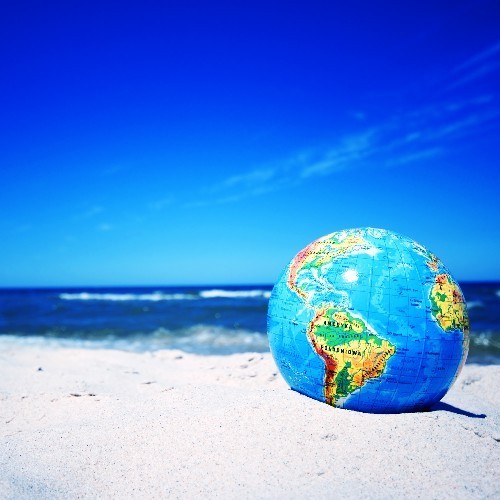 INTERACTIVE TRAVEL RESTRICTIONS MAP
Sherpa has launched a great interactive map for checking current COVID-19 travel restrictions worldwide. Get guidance on test requirements, entry restrictions and quarantine protocols.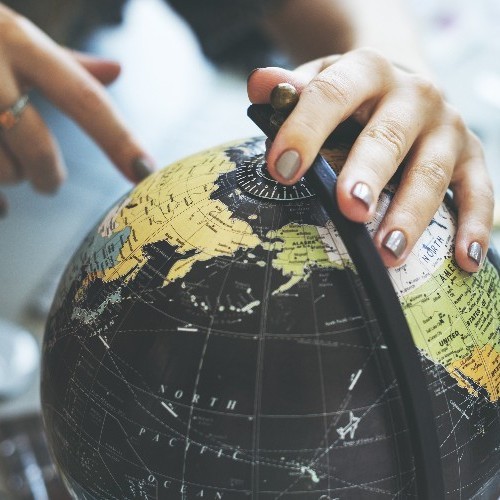 Travel Apps
Iberia, together with British Airways and American Airlines, and in collaboration with IATA, are developing different tools to make the flying experience easier. Iberia has become the first airline to launch the new IATA digital passport between Europe and Latin America, on their Madrid-Montevideo route.
This is another milestone in the efforts to transform user experience through a series of digital developments. They aim to facilitate the management of Covid-related travel documents required to fly.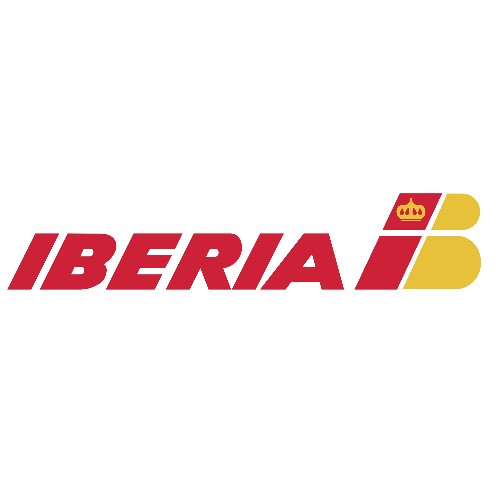 Iberia Summer Network Announcement
Today Iberia has announced a few exciting changes to its summer 2021 network. Some highlights include:
The Iberia Group will fly to 112 destinations in Summer 2021: 88 in Europe, North Africa and Middle East plus 24 long-haul.
Launch of a brand-new route to the Maldives, with two direct flights per week from Madrid in July and August.
Routes to popular USA destinations such as Boston, Los Angeles and Chicago will resume as well.
18 destinations in Latin America, including new routes to Guayaquil (Ecuador), San Juan (Puerto Rico) and Cali (Colombia).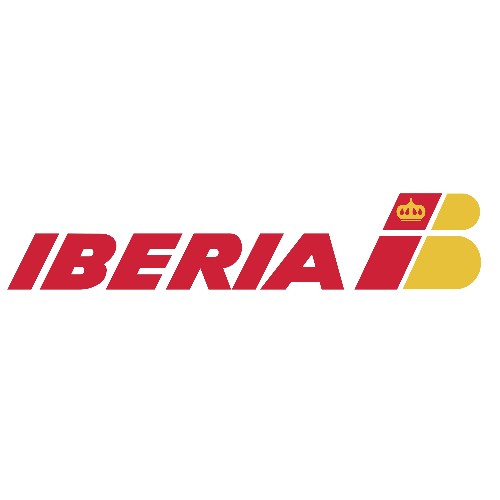 The first passengers travelling from Dubai to Barcelona with Emirates have started trialling the IATA Travel Pass 'digital passport' app to verify and share their pre-travel Covid-19 test status with the airline.
The trials are a step towards making travel more convenient and enabling travellers to manage Covid-19 related documentation digitally throughout the travel journey.In the future, travellers will also be able to share vaccination certificates with authorities and airlines to facilitate more seamless cross-r travel.
The trial is taking place on Emirates flights from Dubai to Barcelona and London Heathrow to Dubai; and will soon be expanded to include other routes.Eligible passengers are being personally invited to download the app and enrol for the digital travel pass ahead of their travels.
In Dubai, Emirates has partnered with select Prime Health Care labs which are authorised to securely send test results to passengers via the app.Those travelling from the UK, can get their test done at select Screen4 labs.The IATA Travel Pass app will have an integrated registry of travel requirements to enable passengers to find accurate information on travel and entry requirements for all destinations regardless of their itinerary.
Eventually it will also include a registry of labs - making it more convenient for passengers to find testing centres and labs at their departure location which meet the standards for testing and vaccination requirements of their destination.The global registry, managed by IATA, will manage and allow the secure flow of necessary information.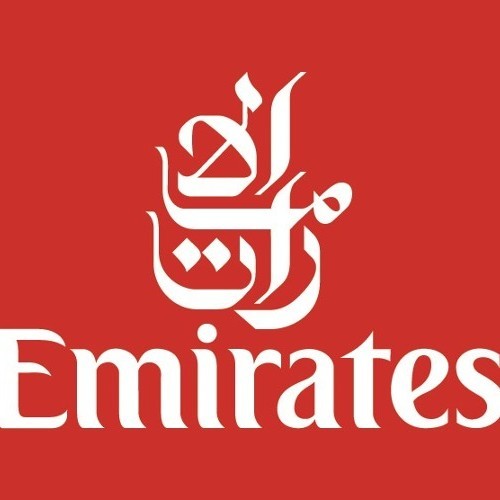 Ryanair, Aer Lingus tout Restart Plan in move to end Irish travel ban
Ryanair, Aer Lingus and other aviation corporations have called on the government to end the travel ban and get the Irish aviation industry back in the air again. The airlines set out a 'balanced and evidence-based approach' with the Aviation Restart Plan, from industry working group the National Civil Aviation Development Forum (NCADF).NCADF also includes airport operators the DAA and the Shannon Group.They are urging the end of the ban on non-essential travel by this summer and easing of quarantine rules.
It wants a resumption of the EU traffic light system, and a marketing plan to communicate the changes effectively and restore air travel confidence.NCADF wants to prioritise a 'full restoration of the common travel area between Ireland and the UK' as well as talks with US officials to end the current non-essential travel ban on Irish residents entering the US.
Also, the NCADF does not believe vaccinations should be mandatory for international air travel. The Aviation Restart Plan outlines an 'effective exit strategy.'"The need for a data-driven, risk-based Irish roadmap to reopen international travel is urgent. This will enable the restoration of connectivity and ensure that the economy is supported to deliver the recovery that will be vital for the country," said Aer Lingus Chief Corporate Affairs Officer, Donal Moriarty.
''As owner of Shandon Trave and President of the Irish Travel Agents Association [ ITAA ] I wholeheartedly endorse the above.
Michael Doorley''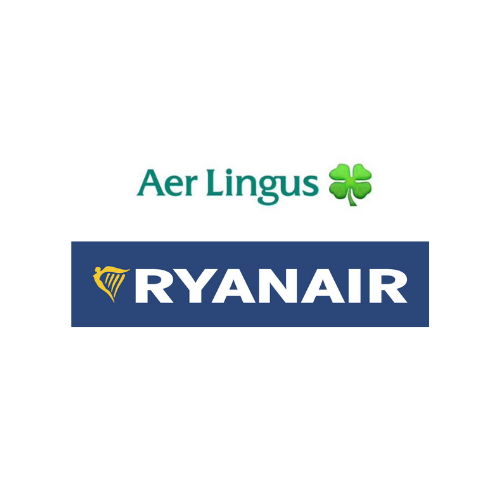 Financial security of online booking websites
Because of Brexit,UK companies that are offering holidays from ireland may not be covered by the commission for aviation regulation bonding requirements ; all irish travel egents have this cover,so check before booking .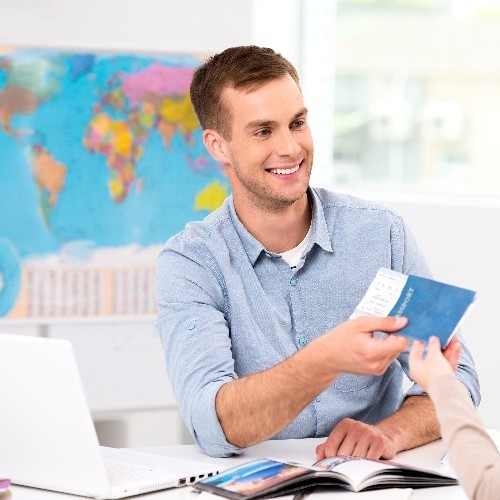 Breaking News: Thailand Re-Opens to International Visitors From July 1
Thailand will begin to remove quarantine requirements and open its borders to fully vaccinated travellers from this summer. From 1st July 2021, the popular tourist island of Phuket will be the first destination in Thailand to welcome international travellers and from October, five further tourist areas will ease restrictions.The news comes as the Centre for Economic Situation Administration (CESA), chaired by the Thai Prime Minister, Prayuth Chan-Ocha, approved the stages of reopening for the Kingdom today, March 26.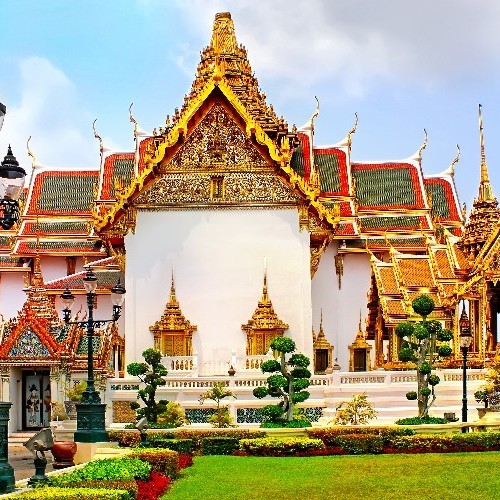 Spainish government new nationwide mask law
The Spanish government has enacted a new nationwide law making it compulsory to wear face masks outdoors.
It includes all public places such as on beaches, all attractions and by hotel swimming pools.
It takes effect today and strengthens current rules which made face masks mandatory only if people were not able to distance themselves two metres away from others. Current fines for not wearing a mask start at €100.
Andalucía has had a similar requirement in effect since last year. Adults with medical conditions involving breathing difficulties are exempt.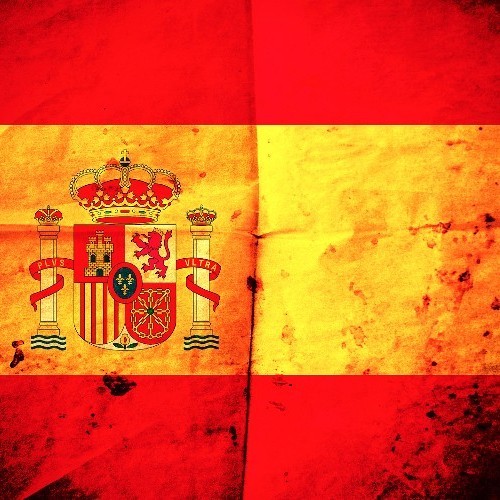 Call our travel hotline for expert advice or to book your trip.
Contact Info