Ireland`s Lakelands
Stretching through Lough Erne, Lough Allen & Lough Key, Lough Ree and Lough Derg- Ireland's Lakelands region offers beautiful scenery, ancient monuments, charming towns and lots of outdoor activities.
As the name suggests, the Lakelands is a great spot for anyone who loves fishing, kayaking, sailing and swimming. Want to become the skipper of your own boat on the River Shannon? Ask us for information on rentals- no experience or licence is required.
With over 750 years of history, Athlone Castle now has a modern visitor centre and costumed re-enactment staff to help the whole family learn about the fortification's history. Climb the steps to the top for great views over the River Shannon.
Did you know Clonmacnoise Monastery was home to the first university in Europe? It was founded in 550 AD by Saint Ciarán and played a major role in medieval trade, learning, and culture. Walk the beautiful grounds, see the round towers and high crosses and much more- including the burial site of the last High King of Ireland in 1198.
In Athlone, climb aboard an incredible 21 metre long replica of a Viking ship known as a Knarr. Step back in history and cruise along the River Shannon or Lough Ree just like the Vikings did 1200 years ago.
Explore the forests, hills and parkland of Lough Key Forest Park. Try your hand at ziplining, canoe on the lake or take a gentle spin around the park on an electric bike.
Take a tour of nearby Boyle Abbey, part of which was built in the 13th century, or walk in the steps of Chris O'Dowd with a Moone Boy tour of Boyle town and the surrounding area.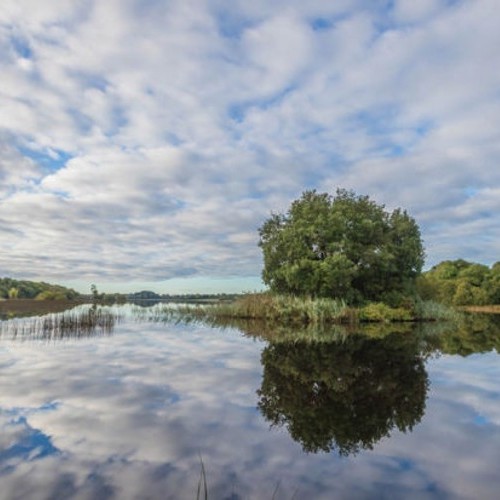 Scroll down to browse holidays around Ireland
Scroll down to browse a selection of holidays to the Lakelands. The trips below are available to book as detailed or we can tailor make to suit your specific needs- simply get in touch.
Send us an enquiry and your own Personal Travel Manager will get back to you to discuss dates, pricing, hotel options, recommendations for things to see and do in the area and anything else you need.
Fill in the enquiry form you'll find under each holiday or
Call us on 021 4277094 (Cork), 01 6965135 (Nationally), 027 50341 (Bantry) or 023 8833220 (Clonakilty)
Looking for inspiration?
We've got some great suggestions for tours, activities and days out in Ireland's beautiful Lakelands region. Save time and money by booking with us before you travel. Don't see what you're looking for? Get in touch and our travel managers will help you out.
Athlone Whiskey Walking Tour from €29

On the Athlone Whiskey Walking Tour, you'll fully discover the centuries-old tradition of whiskey production in Athlone that encapsulates over 270 years of whiskey heritage and enjoy a few local tipples along the way! Athlone was once a bustling hub of distilleries and breweries. The earliest record of distilling in Athlone can be traced back as far as 1740, and brewing can be traced back to the 1730's.
Creative Irish Cooking Class and Locally Sourced Meal with a Local Professional from €65
Get a traditional taste of Irish cuisine with a private cooking class in a Tipperary cafe. Benefit from your professional instructor's personalized tips and insights as you prepare three dishes together, working with locally-sourced dairy, meat, and homegrown produce. Afterwards, sit down together for a cultural dining experience and enjoy an intimate chat with your local host.
Start planning your Irish holiday now- meet your Personal Travel Manager by calling
Contact Info