Luxury Trains
India
Incredible India are delighted to offer you a unique experience & spectacular way to see the vast beauty of this ancient country, with both the Deccan Odyssey and Palace on Wheels.
India By Train
Since the advent of the railways in India, train journeys have been the subject of much fascination and mystery.
Indian Royalty and the British aristocracy would often set out on a shikaar or on celebrations, in the wilderness or deserts or mountains, travelling in the luxury of their private palace on wheels.
Today this legacy continues the princely sojourns by introducing fascinating journeys covering the length and breadth of the exotic and enchanting landscape of India. The train journeys showcase the opulence and extravagance of the palaces, the traditions and culinary wonders of cities and villages, untouched by the sands of time.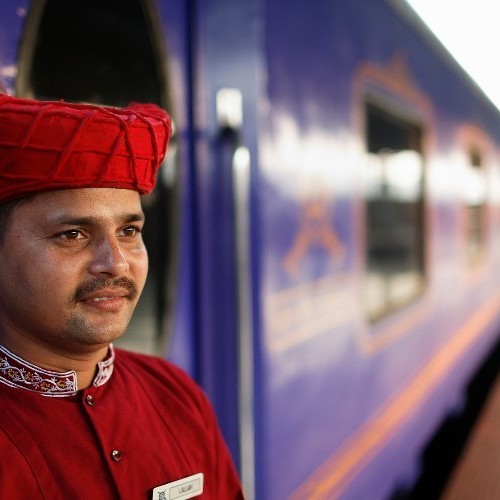 For expert advice and to book your holiday, email incredibleindia@shandontravel.ie or phone our India Specialists:
Questions? Live Chat
0000
Join Our Mailing List
Dreaming of a holiday? Sign up to our mailing list to receive our weekly special offers

We are moving home after 20 years!
Yes, we are excited to let you know that Sayit Travel is being incorporated in to its parent company Shandon Travel. Nothing has changed! We're still your one stop shop for all your travel needs.