ISIC, ITIC & IYTC Card
We are temporarily unable to process any Cards.
You may apply for the Student Leap Card online at www.studentleapcard.ie/applybymobile and go in person in UCC or CIT or to any other SLC agent:
UCC Students Union
Address: 54 College Road, Cork City
Telephone: 0214903218
Email: su@ucc.ie
Opening Hours (term time):
Monday - Thursday: 9.00 - 16.00
Friday: 9.00 - 13.00
CIT Students' Union
Address: Cork Institute of Technology, Bishopstown, Cork
Telephone: 0214335270
Email: citsu@cit.ie
Opening Hours (During the academic year):
Monday - Friday: 8.30 - 17.00
(Outside of these times please phone the office to confirm availability)
Get your
Enjoy up to 150,000 discounts and offers ​with the ISIC (students), ITIC (young people) and IYTC (teachers/professors) cards. Contact us for more information by calling 021 4279188 or emailing info@shandontravel.ie.
Why get an ISIC, ITIC or IYTC Card?
Proof of your student status where ever you go
Gets you access to over 150,000 student discounts and offers in around 130 countries worldwide
Save's you money every day in Ireland and abroad
Access student facilities and services internationally
What's needed to Apply?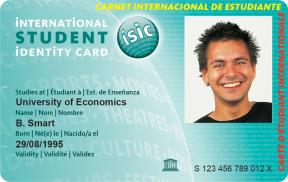 When applying please provide one of the following documents:
ISIC - The ISIC is only available to full time students, so you must be able to prove you are currently studying full time at school, college or university.
A copy of your university or student identity card, clearly dated and indicating you are a full time student
A signed and dated letter on official university or school stationery stating you are studying there full time. We prefer an original copy, although photocopies and faxes may be accepted.
Proof of your date of birth (for example: passport, birth certificate, Official Identity Card issued in your country of residence)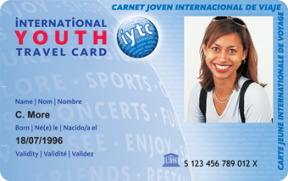 IYTC - The International Youth Travel Card (IYTC) is for people aged between 12 – 30 years old who are not full-time students.
To get an IYTC you must be able to prove your age with one of the following documents: Passport; Birth certificate; Official Identity Card issued in your country of residence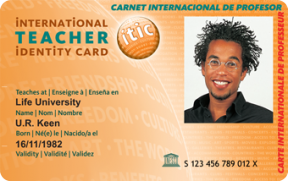 ITIC - The International Teacher Identity Card (ITIC) is for full time teachers or professors.
To prove your full time teaching status, you will need a letter on official school or university stationery. This must state that you are employed at a recognised school, college or university for at least 18 hours per week, for a minimum of 1 academic year.
Call SAYIT Travel for expert advice on visas, student flights, working abroad, adventure tours or to book your next holiday.
Contact Info
0000
Questions? Live Chat
Join Our Mailing List
Dreaming of a holiday? Sign up to our mailing list to receive our weekly special offers

We are moving home after 20 years!
Yes, we are excited to let you know that Sayit Travel is being incorporated in to its parent company Shandon Travel. Nothing has changed! We're still your one stop shop for all your travel needs.