Kansas and Oklahoma page offers
Discover....
At the crossroads of America's expansion, outdoor life, trading routes, history and culture. With quirky towns and lively cities thrown in this is a part of the USA which is worth exploring and we will book all of your travel arrangements for you.

Whether it's a fly-drive or a ranch stay; rich, living history or vast prairie vistas; cowboy and Native American culture or vibrant city life you're looking for - at Shandon Travel we have the experience, expertise and passion you'll want, to bring your trip to life.

HISTORY, CULTURE & FUN COMBINED!
In the grassy prairies and broad expanses of the Great Plains, you'll find the heart and soul of America - Kansas and Oklahoma, where scenic byways & historic trails tell the story of America; Route 66 - the legendary 'Mother Road' - runs, rich with unforgettable sights and sounds; cowboy life flourishes in real working ranches; Native American culture and history live colourfully on, and the cities are eclectic and vibrant!
SURPRISING CITIES....
The Heartland States' cities have come a long way in recent years, and for entertainment, art and culture they now rival anywhere in the US. In Kansas, take a look at Lawrence, Manhattan and Topeka - and Wichita's ever-growing Downtown offers up live music, living history, farm to plate food and quirky shopping a-plenty! In Oklahoma chill out in Oklahoma City; its world-class National Cowboy and Western Heritage Museum is unrivalled, and cool and the classy Bricktown district vibrates with live music – blues, jazz, R&R and country. Or grab 48 hours in Tulsa, boasting a clutch of superb museums and art galleries, and eclectic shopping experiences.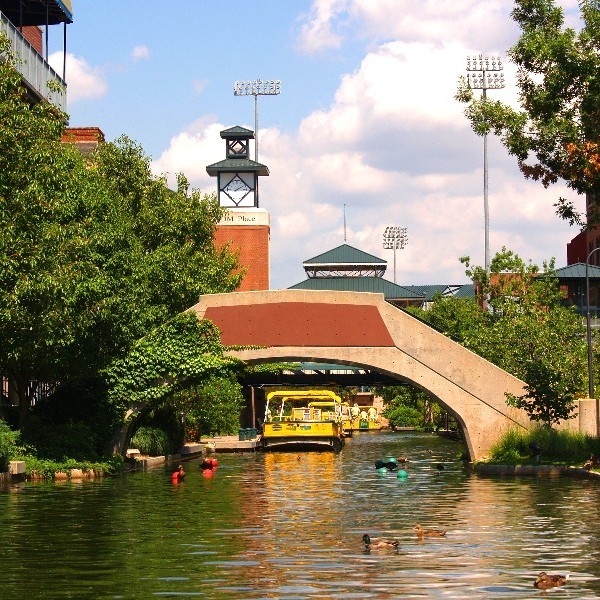 "Oklahoma City was a revelation to me. The Bricktown area is packed with great bars, restaurants and live music. We had dinner by the canal listening to a band! We explored the city by foot which is so easy to do and the Memorial was breathtaking" Moire
We will book your flights, accommodation, transfers, car hire and excursions.
Call our travel hotline for expert advice or to book your trip.
Contact Info
Questions? Live Chat
0000
Join Our Mailing List
Dreaming of a Holiday? Sign up to our mailing list to receive our weekly special offers

We are moving home after 20 years!
Yes, we are excited to let you know that Sayit Travel is being incorporated in to its parent company Shandon Travel. Nothing has changed! We're still your one stop shop for all your travel needs.